Ed Sheeran "Impressed" People Thought He Was Dating Taylor Swift: "I Felt Like A Stud"
13 March 2013, 15:43
The 'Lego House' star admits he was flattered that so many people were questioning the pair's friendship.
Ed Sheeran has confessed that he felt like a "stud" and was impressed that so many people thought he was dating Taylor Swift.
The 'You Need Me, I Don't Need You' star and the country singer have continually denied claims they are dating and the British singer has now told New Zealand broadcaster TVNZ that he even had friends texting him to see if the news was true.
"My mates are texting me being like 'is it true?' so I said it wasn't but the fact that people can believe it makes me feel like a bit of a stud, you know?" he declared.
"I've got to be honest because one of my best friends did date her. I'm not that kind of guy. But the fact that people believed it impressed me a little bit."
The singer also teased how he had once stayed a night in the same hotel as the singer.
"I did go to her hotel, I did stay there 'til four and I did leave in the same clothes," he said. "But I was playing her my new record. It was strictly that kind of thing.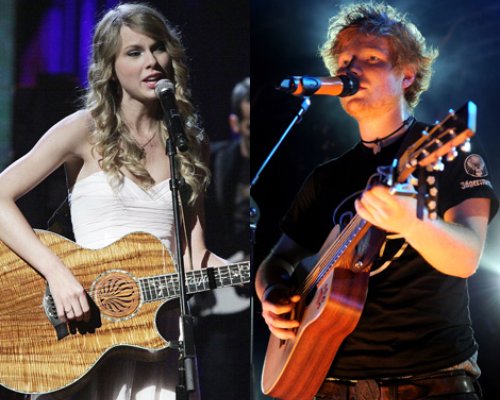 'Literally, I went in there and we passed the guitar back and forth and played songs to each other."
Ed also took a moment to point out how awkward it would have been if they had got together with a new tour around the corner.
He said: "Six months on the road with someone, that could get a bit awkward."
Taylor and Ed will perform on the first night of the female star's 'Red' world tour tonight (13th March) in Omaha, Nebraska.