WATCH: Ed Sheeran Just Tattooed Roman Kemp With The Most Unique Design You'll Ever See
1 March 2017, 19:52 | Updated: 2 March 2017, 11:02
Yes, this really did happen!
It's not every day that Ed Sheeran passes through the Capital studio, but every time he does it's always really memorable.
Well this time is arguably the most memorable of all as Ed actually left something behind that's going to be around forever!
Yes, Ed did indeed tattoo Capital Evening Show host Roman Kemp and the outcome is seriously amazing!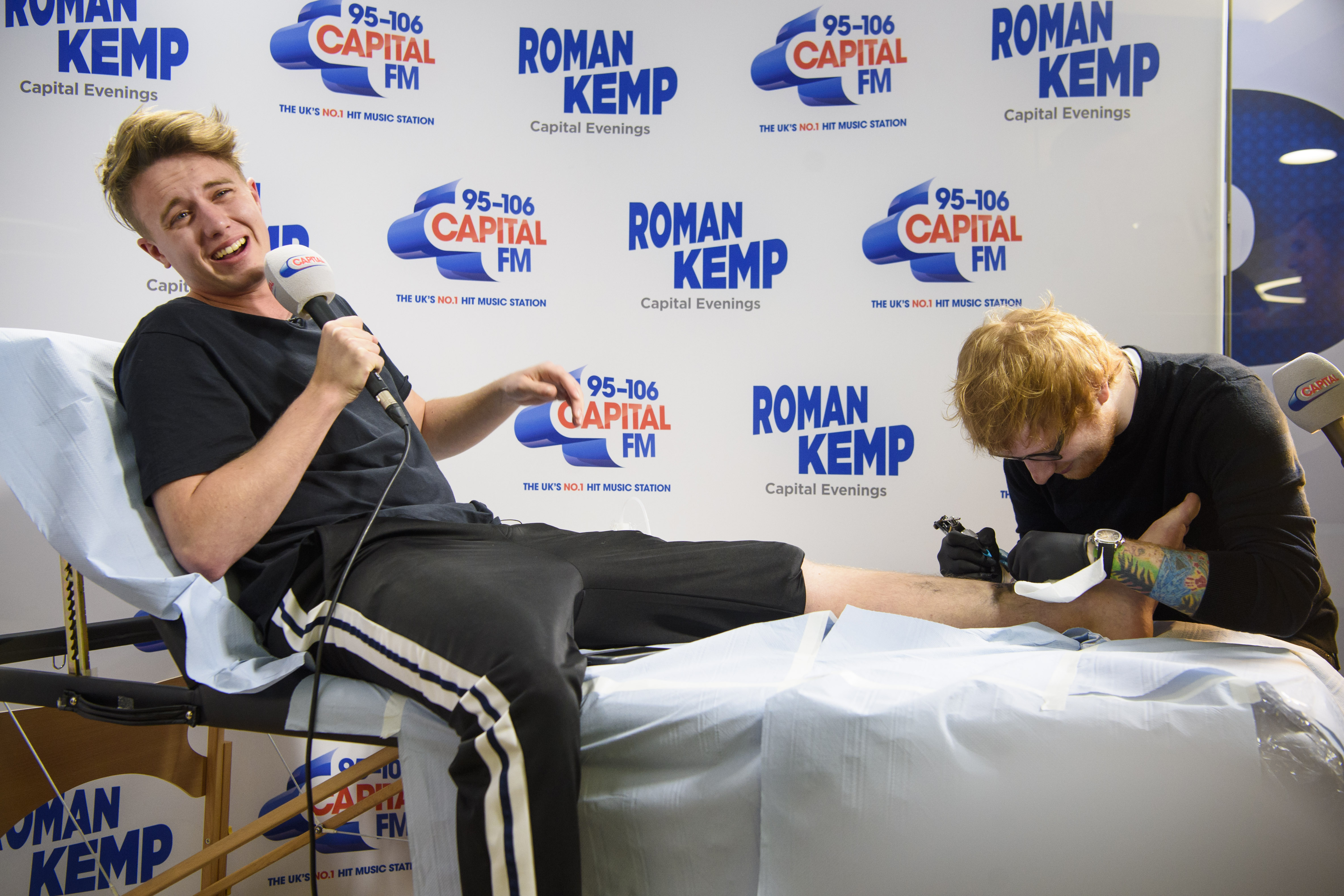 Picture: PA
The design was chosen by Ed himself and he looked like he enjoyed inking it into Roman's leg quite a bit! Ed is known for being a tattoo lover and has a number of striking designs on his own bod, including a huge lion on his chest.
Ed even has matching tattoos of children's TV character Pingu with Harry Styles, although we're not sure he's going to be getting the same design as Roman anytime soon.
After inking Roman, Ed's reaction was pretty hilarious! "We've just gotta pray that I have a decent career for the rest of my life, cos imagine if the next album flops. Imagine if I have a flop album and just disappear!", he exclaimed. Roman had a plan for that though, claiming he'll just tell people that "this was during the '÷' years", a reference to Ed's forthcoming album.
What we wanna know though is why Ed wrote 2k7 on the tattoo when it should be 2k17!? Let's hope it was an inside joke and not an accident!
ITS SO BIG pic.twitter.com/3QkO3moO6r

— Roman Kemp (@romankemp) March 1, 2017
In another exciting event, Ed will be joining us in the studio again tomorrow to tell us all about his brand new album '÷' and to perform an EXCLUSIVE live session for us!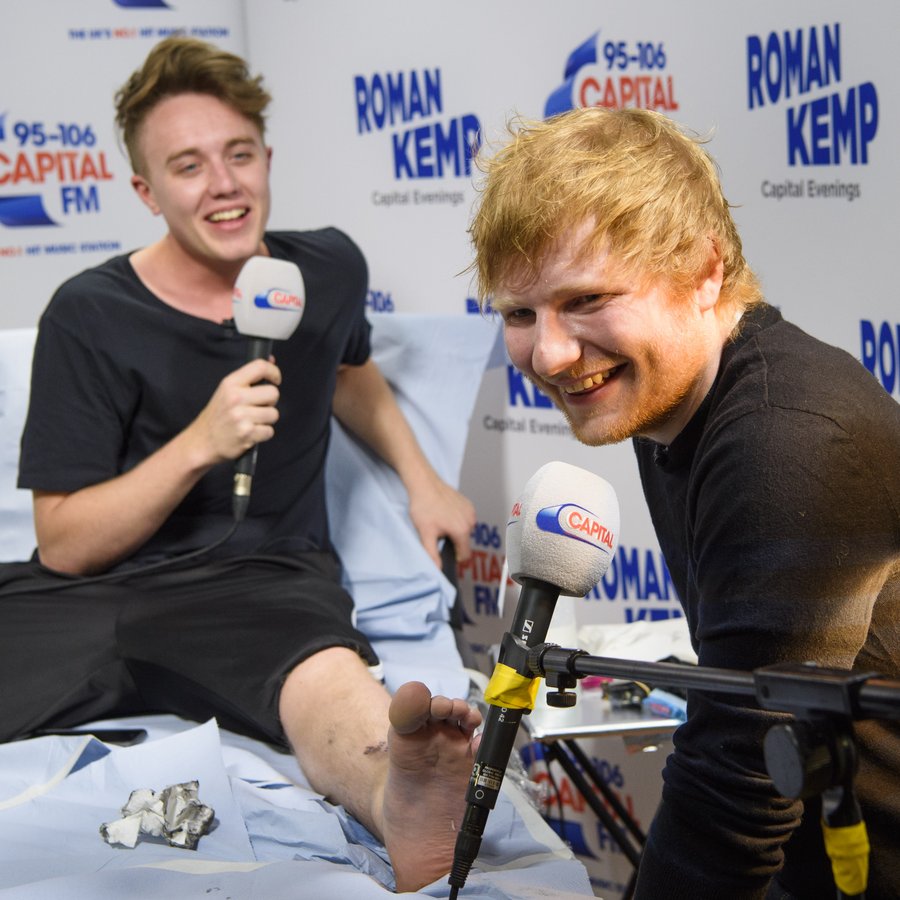 Pic: PA
Ed's third studio album '÷' is released on Friday 3rd March 2017 and you can grab your copy on Apple Music here.
You may also like...