Ed Sheeran's Song 'Supermarket Flowers' Isn't Actually About His Mum & Here's Why
22 February 2018, 16:19
Ed's revealed the real inspiration for the much-loved, heartfelt song...
Since it came out, we've been obsessed with Ed Sheeran's incredible album 'Divide' as we go through the rollercoaster of emotions it takes us on.
But there was one track that stood out to us...'Supermarket Flowers'.
It's full of emotion and Ed's stunning vocals get us in the feels every single time we hear it, leaving us a bit teary after each listen. But whilst many people thought the song was about Ed's mum, it turns out it's not. Now he's revealed the true inspiration behind the track and it's actually about his grandmother.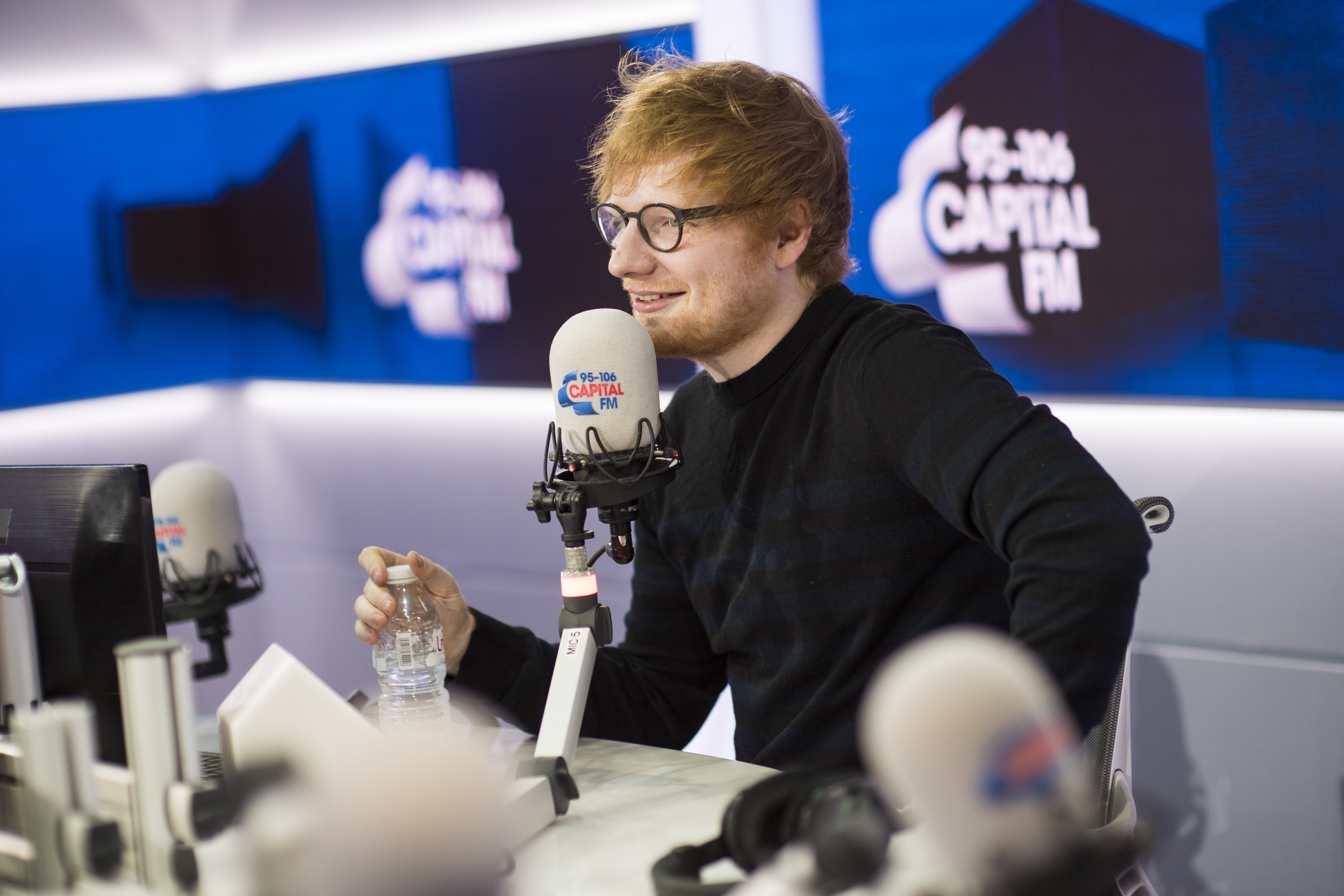 In an interview with Zane Lowe, Ed explained, "That's the most special song on the record for me. My grandmother was very ill during the time I was making the record and passed away at the end of me making the record, so we wrote this song as a tribute and just left it on."

Ed revealed that he wasn't initially going to include the song on 'Divide', but his grandfather encouraged him to do so. "My grandfather just turned to me [at the funeral], he was like you have to put that out, that has to go on the record. It's such a good memory, that's why it's ended up on there."
"[It was] Really hard to write, yeah. Very easy at the same time in terms of its flow. Because there was no trying to think of poignant lines and being like you know death is this or like life is this. It was just so spot on and the lyric of 'you are an angel in the shape of my mom', that could end up in a poignant line but it was the truth."
It was that line which first convinced most people that the song was about Ed's mum, but it turns out the song is actually written from her perspective rather than about her.
Ed went on to add, "She was one of the nicest women you'd ever meet and she was my mom's mom. It was written from my mom's point of view; it was choosing loads of specific things and then just finishing it as a song."
Well either way we still absolutely love this track!
Ed joined Roman Kemp here at Capital to perform some live sessions of tracks from 'Divide' and the results were simply stunning.
Check out the sessions below and enjoy some of that Ed Sheeran magic...
> Download Our Fancy New App For All The Latest Ed Sheeran News!
Whilst you're hear, remind yourself of what happened when Ed came to Capital and gave Roman Kemp a tattoo on his ankle...