LISTEN: Ed Sheeran Releases A Brilliant New Hip Hop Cover Of Tory Lanez's 'Say It'
21 September 2015, 09:28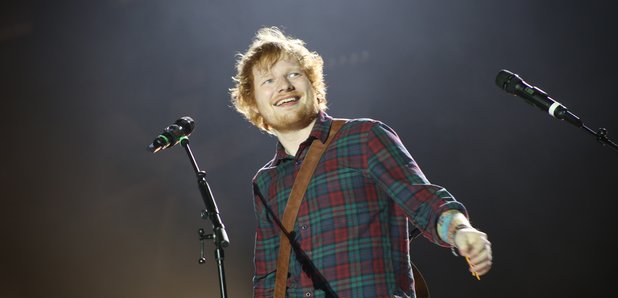 We LOVE when Ed gets a bit edgy – and his latest hip hop cover is officially our new jam.
He may be ruling the pop charts, but we kind of LOVE IT when Ed Sheeran gets his hip hop side out – and he's just released a brand new cover of Tory Lanez's 'Say It'.
Tory only released the track back in July, but it's clearly a favourite with Ed, who spent his day off recording the cover. Ed, babe – we're loving your work but that's not a day off when your job is recording music!
The 'Sing' star tweeted about the song:
Had the day off so recorded a cover of @torylanez - say it, it's a free download here, go listen, hope you like it https://t.co/w9p0ruGo80

— Ed Sheeran (@edsheeran) September 19, 2015
Ed's stripped-back acoustic version complete with drum samples was uploaded on a Soundcloud account he had created specially for the song called 'Alright Troy mate'.
The track clearly went down well with Tory himself, who took to Twitter to thank Ed for covering his song.
.. yo @edsheeran yu r the illest ... thank yu thank yu thank yu. #SWAVENATION Ed just made his own version of say it https://t.co/tzRJoI7Qv4

— Tory Lanez #SWAVEY (@torylanez) September 19, 2015
'Say It' isn't Ed's first foray into hip hop, he learnt to rap to help him get over a childhood stutter and he has worked some of the genre into his own albums on tracks like 'Sing' and 'The Man'.
We're kind of obsessed with edgy Ed – we NEED a whole hip hop album!