Ed Sheeran Is A Big Fan Of BRITs 2014 Critics' Choice Winner Sam Smith - Audio
9 January 2014, 09:31 | Updated: 9 January 2014, 09:32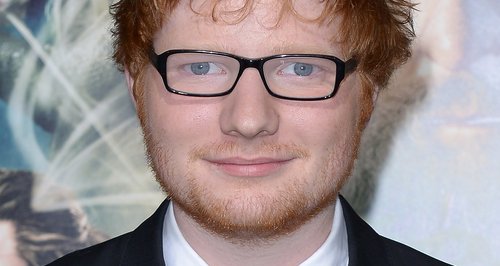 The 'I See Fire' singer says every song from Sam's upcoming debut album has become his "favourite".
Ed Sheeran has revealed he is a big fan of BRITs 2014 Critics' Choice winner Sam Smith and thinks the fellow UK star's music is amazing.
Ed Sheeran reveals he is a fan of Critics' Choice winner Sam Smith...
The 'Lego House' star, who is currently preparing to launch his own new album later this year, says Sam is both a "nice guy" and a very talented artist.
Ed says he even got the chance to hear some of the tracks from Sam's upcoming debut album 'The Lonely Hour' recently, and said every track ended up being one of his favourites.
"I really like Sam Smith," Ed reveals on Max's Capital FM show this Sunday (12th January). "Not only is he a nice guy, but I was working with a dude over in [the US] that had done his album and every song he played was my favourite song I'd ever heard of Sam Smith's. It was great."
Sam Smith is expected to pick up his Critics' Choice prize in person tonight (9th January) at the BRIT Awards 2014 nominations launch event in London.