LISTEN: Ed Sheeran's New Song With Martin Garrix, 'Rewind, Repeat It', Finally Drops
31 March 2015, 12:29 | Updated: 31 March 2015, 12:33
martin garrix ft ed sheeran - rewind repeat it (UMF 2015)
03:28
Yep, it's Ed Sheeran doing EDM – we can't quite get our heads around it but we love it!
He first teased it seven months ago but Ed Sheeran;s first ever EDM track has finally dropped – and it's just as brilliant as you'd expect.
While we're still a little weirded out about the total polar opposite direction Ed's gone with this new song, we KNOW this his collaboration with Martin Garrix on 'Rewind, Repeat It' is going to be THE dancefloor hit of the summer.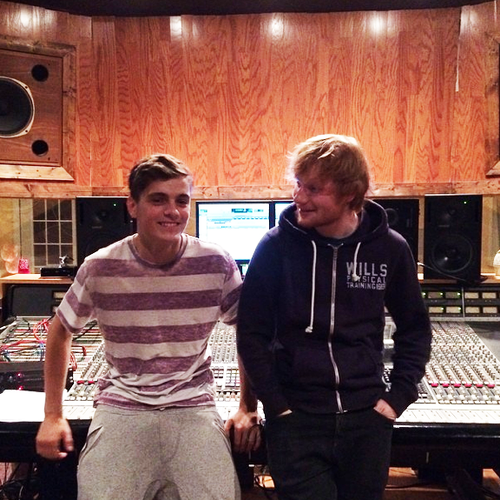 The long anticipated song dropped at Ultra Music Festival this week when Martin performed the track to the lucky crowds in Miami.
Ed had previously teased fans with news of their collaboration, posting an Instagram of the pair with the caption, "Finished up my very first EDM song with Martin Garrix, brilliant experience, looking forward to you all hearing it."
With an incredible Martin Garrix beat under a faultless Ed Sheeran vocal, we are already obsessed with this new track.