Ed Sheeran Praises "Lovely" Pharrell Williams: "He's History Book Level Stuff!"
5 June 2014, 10:17 | Updated: 5 June 2014, 10:19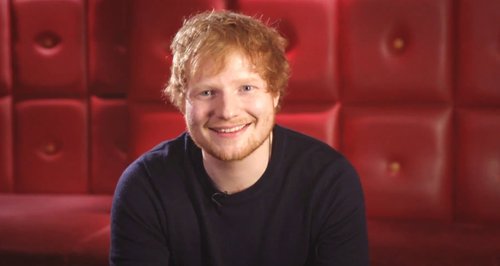 The 'Sing' superstar says he loved getting to work with the 'Happy' singer.
Ed Sheeran has declared that Pharrell Williams is "history book level stuff" while praising the "lovely" US superstar in an exclusive chat with Capital.
Ed Sheeran praises "lovely" Pharrell Williams...
The UK singer worked with Pharrell on his new album, and latest single 'Sing' in particular, and chatted to Max this week abut how fond he is off the 'Happy' star.
"He's a lovely, lovely man," Ed told Max on her Capital show last night (4th June). "Everything that comes out of his mouth is so warm and soulful.
"He's just a good human being," the 'Lego House' star explained. "He's going to be a page in a history book, that's the way I could sum him up.
"He's a very complimentary person, but I feel like people just assume that Pharrell is Pharrell, and Pharrell gets compliments all the time, but people don't speak about him enough as the sort of person that he is.
"He will be history book level stuff, he's been around for 20 years," Ed added. "When we did a session he was talking about an ODB session he did in 1994 and that's a long time ago."
You may also like...