Ed Sheeran Thanks Pharrell Williams For New Song Advice: "I Owe Him A Hat"
10 June 2014, 10:13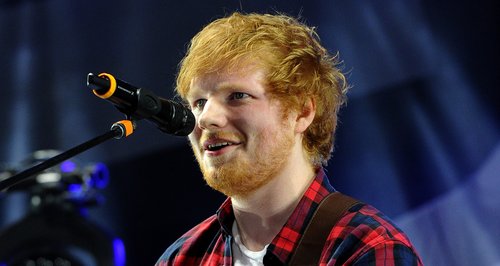 The 'A Team' star says his recent single choice was down to Pharrell.
Ed Sheeran has issued a thank you to Pharrell Williams for convincing him to pick 'Sing' as his lead album single, and has offered to buy him a hat as thanks.
The 'Lego House' star scored a number one with the lead single from his new album 'X' this month, and says it's down to Pharrell's musical sensibilities that he went against his own instinct and released the track first.
"I swear Pharrell has special foresight, I said I wanted to release 'Don't' as the first single," Ed revealed on his MTV documentary Nine Days And Nights. "He said it should be 'Sing' and it would do over 100,000 in the US.
"And sure enough it's done 140,000," Ed continue.d "I owe him a hat or something."
The UK singer-songwriter also opened up about how he got involved with legendary music producer Rick Rubin on his new album X', and says it was originally thanks to his good friend Elton John.
"Rick came to my birthday gig and I was dressed as a pirate," he recalled. "I was summoned by Elton John to meet him, so it was us and Adele.
"I felt awkward dressed as a pirate," Ed added.
Ed Sheeran hit number one on the Vodafone Big Top 40 this month with his lead album single 'Sing'.
You may also like: