Ed Sheeran Says He And One Direction Are "Not Very Rock 'N' Roll"
5 April 2013, 12:00
The 'Give Me Love' star admits everyone in music is too polite these days to do anything crazy.
Ed Sheeran has revealed that he considers himself and close friends One Direction to be among "the least rock 'n' roll" stars in the business.
The 'You Need Me, I Don't Need You' singer admitted that whenever the stars get together it is always a relaxed affair.
"Whenever I hang out with them, they are very relaxed. A couple came to stay at my house over Christmas," he explained. "When Niall was there we played Monopoly and when Harry was there we watched One Day because he insisted on seeing it.

He continued: "I didn't know what it was but I was made to watch it. Harry fast-forwarded it to the end, showed me the bike bit, and said that's what happens and then we watched it.

"The last couple of times we hung out, we did the least rock 'n' roll things."
The British star also revealed that he doesn't think there are many extreme individuals in music anymore and for the most part, people are very polite.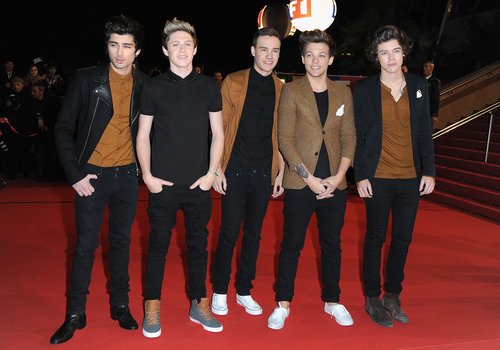 "Nobody goes round smashing TVs any more. Everyone in music, bar a couple of people, is really polite now.
He continued: "The reason is people have to like you to buy your record. You can't just go out there and be an idiot."
Meanwhile, the singer has also admitted how he currently "feels like Switzerland" as he keeps the peace between Harry and former girlfriend Taylor Swift.
Ed is currently on the road with the country star in the US for her 'Red' tour.