Ed Sheeran Confirms New Album Release For February 2014 And Teases Title?
5 March 2013, 10:32
The 'Lego House' singer also apparently has no plans to debut new songs during any upcoming live shows.
Ed Sheeran has apparently confirmed a 17th February 2014 release date for his new second album.

The 'You Need Me, I Don't Need You' star has been working on the record for much of the past year and reportedly told Noise11 that the album is beginning to come together.
"My second album has taken full shape recently," he revealed.
The British singer also admitted he was unsure if there would be any collaborations on the album and teased the title.
"I don't know if there will be any collaborations on it yet," he said. "I have a name for it, but I can't tell you the name just yet, but it doesn't start with a letter."
He also declared that his upcoming live shows would not feature any new material just yet.
"Coldplay do that and big bands can ease in new songs to their set but my fans are so viral that the moment that I'd play a new song [and] every one of them would hear it," he added.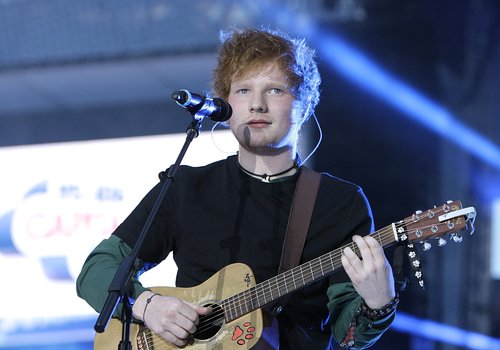 "I don't want everyone knowing what the record is before they get it. I want them to listen to it first."
Meanwhile, the singer has also responded on recent stories about his personal life on Twitter this week saying he is not dating Taylor Swift.
The pair had been rumoured to be dating since the BRIT Awards 2013 and are set to head out on tour together later this month.