Ed Sheeran's New Album Is ALMOST Here... And He Cannot WAIT!
20 June 2014, 11:04 | Updated: 20 June 2014, 11:06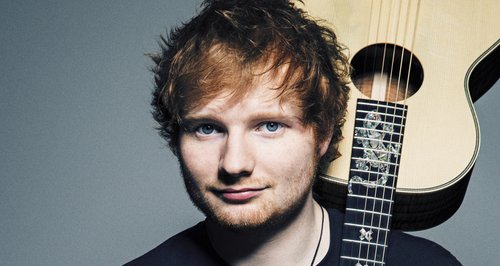 Find out what Ed has to say about the new album, and just why it's so different to his debut.
There's just DAYS to go before Ed launches his new record… so sit back and take in exactly what Mr. Sheeran has in store for you!
The 'Sing' star launches new album 'X' this coming Monday (23rd June), and promises he took a LONG time to release it because he wanted it to be PERFECT!
"I took more time putting 'X' together, I really tried to perfect it, whereas '+' was just an of the moment thing," Ed told Digital Spy this week. "There was a lot of hype around me at that time in terms of building fan base and radio.
"I was releasing stuff so often that the album just followed in quick succession," he explained. 'There wasn't a big lead-up to it or pressure to work with big people and create a monster hit, it was just release an album."
Ed also revealed why he chose 'Sing' as the lead single, wanting to "shock" people. Clearly it worked Mr. Sheeran as it landed you a VBT40 number one!
"It's the furthest left I went on the new album and I felt like I should put that out first!" he explained. "It shocks people, whereas some of the album is kind of like the first one, which wouldn't shock people.
"It's probably not representative of the whole album, but elects of it are," he added.
PLUS… don't forget that Ed's hitting that Capital Summertime Ball 2014 with Vodafone stage this coming Saturday (21st June), and he'll be ready to REALLY get that party started!
The Countdown To The #CapitalSTB Is ON!
You may also like...