Despite Earning £6.9mill, Ed Sheeran Gives Himself A £1K Monthly Allowance. Savvy!
3 October 2014, 11:07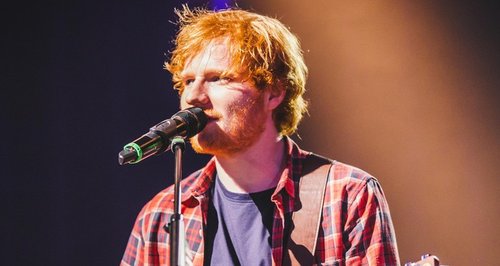 Ed Sheeran proves that he's a savvy saver – rather than splurging his incredible earnings, he keeps himself on a budget!
As well as being an incredible musician, Ed Sheeran is also pretty handy around his money – he's revealed that he budgets his cash or he would spend it all!
Despite earning enough to live the life of luxury – The Sun reports that Ed earns £132,000 a week and has companies with a total of £6.9million in the bank – Ed's stayed down to earth with his spending.
With his album, 'x' selling 634,000 copies and becoming the biggest selling album of the year so far, it's no surprise Ed is making the big bucks!
Ed revealed earlier this year that he gives himself £1000 spending money a month and still uses the same bank account he had as a teenager. Aww!
He confessed, "I've not upgraded because I don't spend much money. If I had all my money in one account I would spend all of it, so I get an allowance. Maybe a grand. I spend most of it on taxis!"
Could we love him any more than we do?
You May Also Like…