You Big TEASE, Ed Sheeran! It Turns Out His Lion Tattoo WAS Real After All!
27 August 2015, 09:19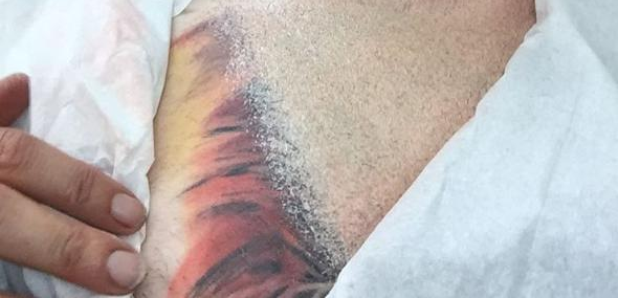 Ed's finally cleared everything up after a HUGE prank on his fans this past week.
Stop TEASING us, Ed! Mr. Sheeran has now confirmed that his now infamous lion tattoo IS in fact real… after posting a picture on Instagram suggesting it might have been an elaborate hoax!
The 'Thinking Out Loud' star had a giant lion's head tattooed onto the middle of his chest earlier this month, but toyed with fans yesterday when he posted a snap of himself baring his chest without the intricate design.
Ed told fans it had all been a joke but has now revealed the TRUE story, that he had had that tattoo covered up to record a TV show appearance! *slaps forehead*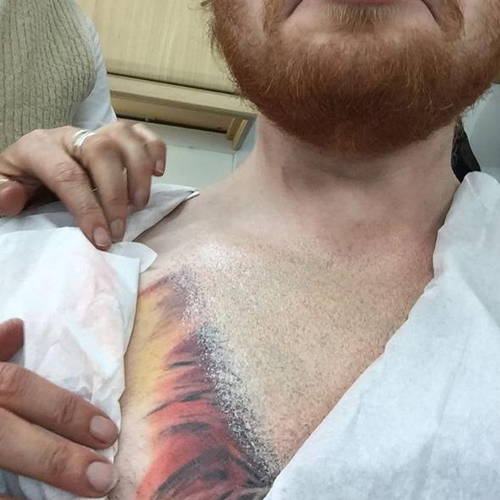 "Only joking, covered it up for a TV show didn't I" Ed posted alongside a snap showing his tattoo being covered up by make-up. What a trickster, eh #Sheerios?
Fans were feeling VERY confused yesterday after Ed shared a snap of his bare chest... causing MASS speculation on Twitter. Well, at least that's all cleared up! (Picture: Instagram)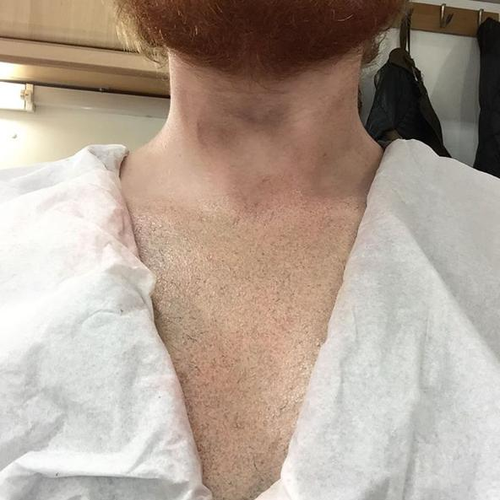 Just for reference this is the lion tattoo that sent everyone loco a few weeks ago (Picture: Instagram):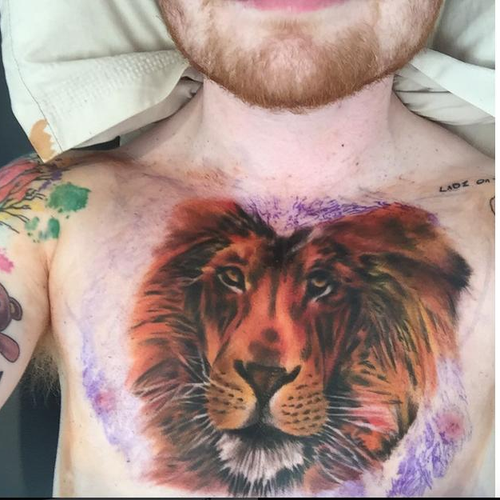 You may also like..
WATCH: Ed Sheeran's Best Instagram Pics