New Collab? Ed Sheeran Has Reportedly Recorded Secret Songs With Snow Patrol
26 January 2015, 11:47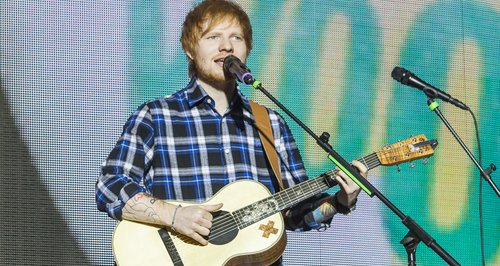 Sources say the 'Sing' star has been busy in the studio with Johnny McDaid in secret recording sessions.
Snow Patrol's Johnny McDaid has certainly been a busy boy – as well as going into the studio with One Direction's Harry Styles, he has also been having secret recording sessions with Ed Sheeran!
Johnny – who also happens to be 'Friends' star Courteney Cox's fiancé – has been banking a lot of secret songs with two of the world's most successful male singers according to reports from The Sun.
Johnny previously went in to do some writing sessions with the 1D star, and has been working with Ed again on some new material.
Ed has previously worked with Johnny on his smash hit album 'x', which went to number one in 65 countries, on tracks including 'Tenerife Sea' and 'Photograph'.
The pair have also recorded four unheard tracks which they have officially registered on a music publishing database with the titles 'Carry On', 'English Rose', Mary Jane' and 'Season Song' and are thought to be released by Ed in the future.
You May Also Like: