Ed Sheeran Collects Houses – And Then Doesn't Live In Them!
30 June 2014, 14:25 | Updated: 30 June 2014, 14:28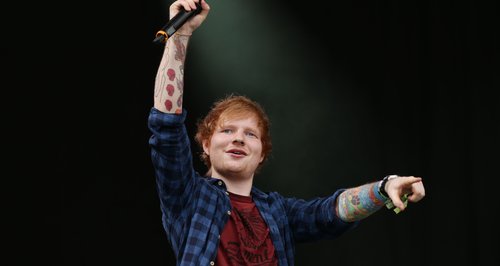 Ed Sheeran is pretty savvy with his cash – rather than blowing it on fast cars and gold chains, he's been collecting houses.
We always knew Ed Sheeran was a smart one, and it seems he has been investing his earnings wisely into property – but he's away so much he hasn't actually lived in any of his houses!
Ed told The Daily Star, "I've bought three houses. I thought the first thing I should do was put the money into bricks and mortar. I haven't had a chance to live in any of them yet though."
The life of a superstar musician means that while Ed has some shrewd investments under his belt, he's not actually in one place long enough to make the most of them himself. He said, "I've been too busy touring and travelling. One is being renovated and the other two are just empty, I don't really want to rent them out." Hey, at least you're not short of your own space, Ed!
182k sold in the UK week one making it the fastest selling album of the year. I'm on cloud 9 and keep laughing at everything. love you all x

— Ed Sheeran (@edsheeran) June 29, 2014
Having a portfolio of properties to choose from is a far cry from how Ed started his music career – when he was recording his debut album, '+', he was having to sofa-surf at his friends houses.
Ed's latest album, 'x', has also just become the fastest-selling album of 2014, beating Coldplay into the top spot – so we don't think he will need to crash on anyone else's sofa ever again!