Ed Sheeran's Recorded A Team-Up With Hilary Duff: "He's SO Talented!"
18 September 2014, 11:54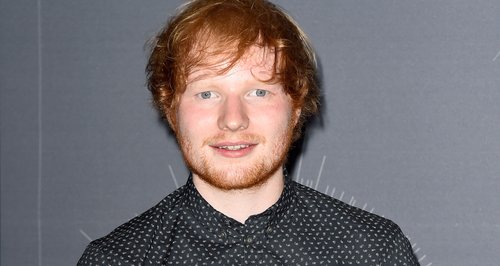 The 'Don't star made poor Hilary get up at midnight to record their team-up track.
We would NEVER have put these two together… but it sounds like Ed Sheeran's been making sweet, beautiful music with Hilary Duff!
Plus the 'Sing' star is apparently a bit of a slave-driver in the recording studio, because he dragged the former Lizzie McGuire out of her bed at midnight to work on the track!
Ed and Hilary have recorded a song called 'Tattoo' together for her next album, which Ed wrote, produced AND sings backing vocals on. *Cough* overachiever *cough*.
"He had been doing a promo day in LA and he's like, 'I know you have a two year-old but could you please come and record at midnight?' Hilary told MTV News, of the pair's studio session. "Of course for him I did, and I'm such a huge fan, he's so talented."
"He vocally produced it and came in the booth with me," Hilary recalled, admitting it was an intense experience. "I was really intimidated because normally that don't do that, so I kept looking up and being like, 'You're Ed Sheeran and I'm singing the song that you wrote and I want to do right by it'.
"It was awesome and then he, in like 15 minutes, did all the low stuff and the harmonies and the background," she added. "He just musically has to put in no effort it seems, it's just him."
This would be a VERY interesting team-up… so watch this space until we hear what Ed and Hilary came up with on 'Tattoo'!
You May Also Like…