Ed Sheeran Opens Up On Grammy Awards 2014 Nerves And Buying A Gucci Suit - Audio
13 January 2014, 09:22 | Updated: 13 January 2014, 09:23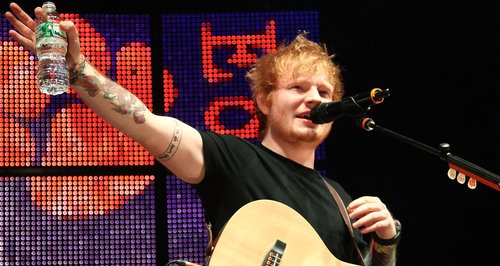 The 'I See Fire' singer chats to Max exclusively about his plans for the awards show at the end of January.
Ed Sheeran has opened up about his nerves for the Grammy Awards 2014 this month.
Ed Sheeran on his nerves about the Grammy Awards 2014...
The 'Lego House' singer is up for Best New Artist at this year's Grammys, but says he isn't going to get his hopes up after missing out on a gong in 2013.
"I got nominated last year and kind of got my hopes up a little bit so I just know now not to get my hopes up and just go and enjoy the ceremony," Ed revealed exclusively to Max on her Capital FM show Sunday (12th January). "I think Macklemore will probably win it.
"But I'm going to go and network and have fun and enjoy," he promised.
The 'A Team' singer also revealed he has bought a special Gucci suit especially for the big awards show.
"I bought my own suit the other day. I've always been lent suits and then I have to give them back and they never fit, the cuffs are always too long and I have really stumpy legs so the legs are always too long as well," Ed explained. "So I treated myself to a suit, I went out and got one tailored.
"I bought a Gucci suit for this year and I'm probably going to wear it to everything because it wasn't cheap!"
Ed Sheeran on buying an expensive suit for the Grammys...
Ed Sheeran recently announced a brand new UK tour for October this year, and has promised to start teasing new music in the next few weeks.