Wait Til You Watch Ed Sheeran's Game Of Thrones Cameo & You'll Get Why The Internet Has Mixed Views
17 July 2017, 10:42 | Updated: 17 July 2017, 10:50
People even want a Bruno Mars cameo now...
When Ed Sheeran was confirmed for a cameo on Game of Thrones, we basically lost it with excitement.
It's not the first celebrity guest appearance the show has had and we can't help but wonder if someone else is going to pop up along the way.
> Ed Sheeran Reveals ALL The Secrets About His 'Game Of Thrones' Cameo To Roman Kemp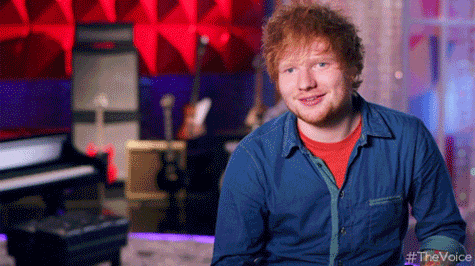 Naturally, the internet was divided over Ed's appearance in the show, with many not knowing how they feel about it, whilst others were making a joke about the lengths he's going to to promote his album.
That said, he's previously said that he's a massive fan of the show so perhaps it was just a bit of fun, hey?
Ed Sheeran's really looking for that castle on the hill, huh #GameOfThrones

— Jessica Derschowitz (@jessicasara) July 17, 2017
If Arya kills Ed Sheeran this will be the best Game of Thrones ever

— Sam Adams (@SamuelAAdams) July 17, 2017
I bet Ed Sheeran's Game of Thrones song is already #1 on Spotify

— Ryan Healey (@RAHealey) July 17, 2017
Ed Sheeran's going to meet Brandon Stark and be like "when your legs don't work like they used to before" . #GameofThrones #ThronesYall

— Petty La Pew (@BingNiceNEZ) July 17, 2017
game of thrones: we're a prestige show pls take us seriously
game of thrones: here's arya eating a squirrel next to ed sheeran

— tori (2017) (@grinchhands) July 17, 2017
Every single person when @edsheeran 's face popped up on #GameofThrones pic.twitter.com/o7mlbjXbNQ

— Noah Weisberg (@NoahWeisberg_) July 17, 2017
DIVIDE now out in the Game of Thrones! Hello Ed Sheeran! #GOTs7 pic.twitter.com/X7T1nV4oQv

— Dan Oviedo (@dantwister) July 17, 2017
If you thought Ed Sheeran was good on #GameOfThrones just wait til Bruno Mars vs the White Walkers next week pic.twitter.com/YajhGhEB5w

— Justin Fenton (@justin_fenton) July 17, 2017
Arya telling Ed Sheeran that she's gonna kill the queen. She's thinking out loud #GameOfThrones #WinterIsHere

— Big D (@D3333licious) July 17, 2017
Everyone is complaining about Ed Sheeran on Game of Thrones, but just wait until the season finale, which features a performance by Pitbull.

— Adam Reisinger (@AdamReisinger) July 17, 2017
ED SHEERAN, LORD OF BEING OUT OF PLACE, FIRST OF HIS NAME, SHAPE OF HIS YOU #GameOfThrones

— Maddy Gross (@HerMaddesty) July 17, 2017
Top Three Characters I've wanted to see murdered on Game of Thrones
3. Joffrey
2. Ramsey
1. Ed Sheeran

— Ol' QWERTY Bastard (@TheDiLLon1) July 17, 2017
When I see Ed Sheeran in Game of Thrones ! #GoT #GameOfThones pic.twitter.com/eC1S3G4NLF

— Sriram Krishna (@itskrish5) July 17, 2017
I don't watch GAME OF THRONES but thanks to Twitter I can be annoyed that Ed Sheeran has a cameo.

— Steven Hyden (@Steven_Hyden) July 17, 2017
Husband: That's @edsheeran Me: No it's not-wait, what?! #GameofThrones7 #GameofThrones #gameofthones #GOTs7 pic.twitter.com/zRQAjtBVrs

— Theresa (@theresak216) July 17, 2017
me watching game of thrones: hey that guy hella sounds like ed sheeran lmao
me 5 secs later: pic.twitter.com/jEChmeXDvm

— ana (@anaweasley) July 17, 2017
Ed Sheeran and a top knot reference on #GameofThrones What a time to be alive pic.twitter.com/HkyH7f6RN8

— Ryan Kathleen Greene (@RyanKGreene) July 17, 2017
Arya: That's a pretty song. I've never heard it before.
Ed Sheeran: It's new. Buy my album on iTunes #GameOfThrones #GoTS7

— Salim Stark (@SalimAlSamar) July 17, 2017
Could we be getting a Game Of Thrones prequel?