Ed Sheeran IS The Nicest Celeb Ever – He Visits Fan With Cancer After She Missed His Gig
14 April 2015, 09:57 | Updated: 14 April 2015, 10:03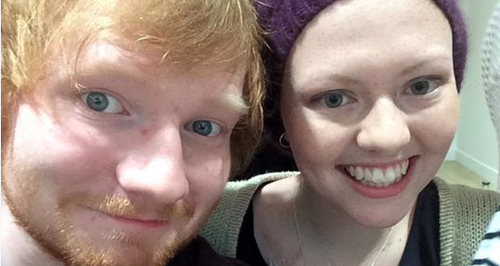 One #Sheerio had to give up her tickets to see Ed after being diagnosed with cancer – so he went to her birthday party instead!
We always knew Ed Sheeran was one of the loveliest men in pop, but the star has proved once again why his fans adore him, by turning up to a fan's birthday party after she was unable to attend his concert after being diagnosed with cancer.
Jess Knight, a 20-year-old fan from Auckland in New Zealand, was diagnosed with leukemia two weeks after buying tickets to Ed's tour last October and had to give her tickets away.
Jess and her friends set up a social media campaign to get Ed Sheeran to visit her instead – and she got her wish when Ed spotted the campaign and took time out of his tour schedule while in New Zealand to attend her 20th birthday in Auckland Hospital.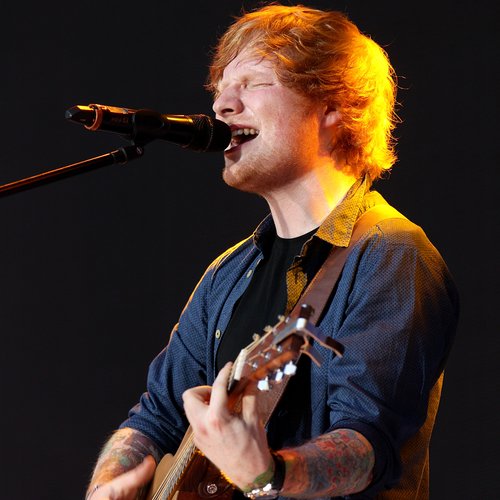 Jess told Daily Mail Australia, "He was just the nicest guy. So humble and down to earth. We were so excited to meet him. We all had butterflies and a few of the girls had the shakes."
Jess hadn't been able to attend Ed's concert as she had to undergo countless chemotherapy treatments and a bone marrow transplant, so she and her friends set up a Facebook campaign and tweeted the hashtag #KiaOraEdPlsVisitJess – and luckily the star managed to spot it and arranged to visit her.
Ed popped along to her birthday celebrations and Jess added, "When I was told he was coming we all felt a bit shell-shocked. It was something we'd hoped would happen but it was such a long shot."
"The whole experience has been so surreal. The New Zealand and international support has been incredible. We never expected it to go as far as it has. And for the record, no we did not plan to colour coordinate my beanie to his shirt. We both have great style."
Ed and Jess spent half an hour together and chatted about food, films and his upcoming trip to South America – no wonder Ed is such a well-loved star!