Ed Sheeran Shows Off New "Family Tree" Arm Tattoo
21 June 2013, 10:18
The 'Small Bump' singer adds to his ever-growing collection of inkwork this week.
Ed Sheeran has unveiled his latest tattoo which features a "family tree" on his arm.
The 'You Need Me, I Don't Need You' star showed off his latest design on his Instagram page during the early hours of this morning (21st June).
He wrote: "Got a family tree I did," alongside the image.
The singer has also been embroiled in a series of new dating rumours this week after being linked to Selena Gomez
Check out Ed's new tattoo below: (Picture: Instagram)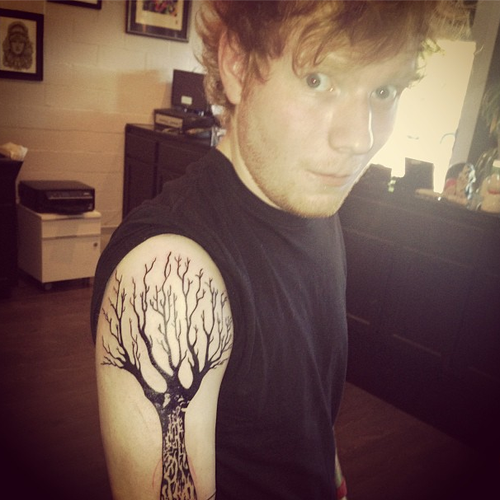 It was claimed Taylor Swift first introduced the pair – however new reports have surfaced that the pair are just friends.
Ed was first seen leaving her house last week with a guitar in hand – fueling talk of a collaboration.