Ed Sheeran Hangs Out With Ex-Girlfriend In Australia Amid Taylor Swift Romance Rumours?
4 March 2013, 16:11
The 'Lego House' singer was said to have spent time with the former reality star this past week.
Ed Sheeran apparently spent time with his ex-girlfriend Camilla Severi during his current Australian tour.
The 'You Need Me, I Don't Need You' star was in Brisbane where he was joined by the former Australian Big Brother star after the show, according to The Sun.
"They got together when Ed played in Brisbane last year. Their relationship didn't last long but they parted on good terms and kept in touch," a source told the publication. "She has even visited him in the States when he's toured over there."
The reports come following claims that Ed has been getting close with country star Taylor Swift in recent weeks.
The pair have previously stated they are simply friends despite claims they have been romantically involved since last month's BRIT Awards 2013.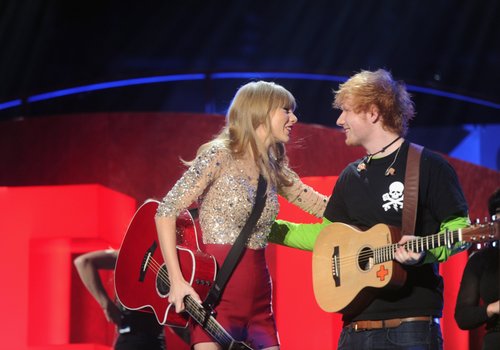 Ed and Taylor will also hit the road together this month as the 'We Are Never Ever Getting Back Together' star kicks off her 'Red' world tour.
They also teamed up last year for a track on the female star's latest record called 'Everything Has Changed'.