Taylor Swift Says "Being a Human Is Hard" As She Poses For Elle Magazine
16 April 2013, 15:26
The '22' singer talks about inspiration for her songs as she takes part in the publications' women in music copy.
Taylor Swift has said that it's hard being a human" as she discussed just what triggers inspiration for a new song.
The 'We Are Never Ever Getting Back Together' singer posed for a new black and white shot with Elle magazine as part of their women in music edition this month.
Talking about her music, she said: "All these emotions, everything that's said and all your experience, that's what inspires the first flicker of a song.
"It's hard being a human being."
The country star's revealing lyrics on former relationships have also not put her off being scared of people avoiding her.
She told Times magazine recently that she doesn't go for people in the limelight, but they have rather pursued her.
Check out Taylor's shoot with Elle below: (Picture: Carter Smith/Elle)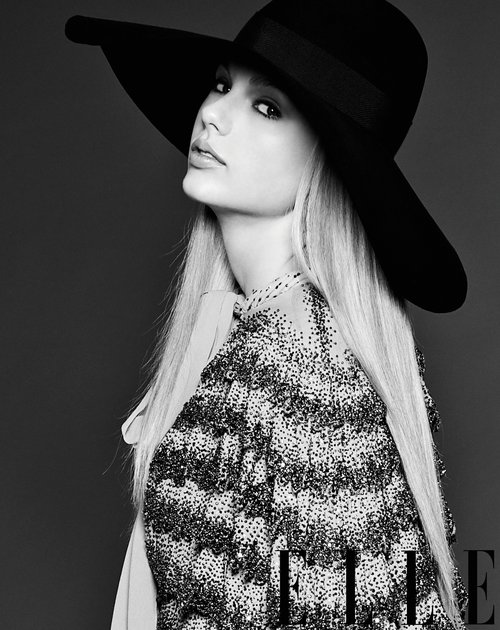 Meanwhile, the singer is currently on her 'Red' North American tour alongside Ed Sheeran.
She shared a picture of the pair riding on the roller coasters at Disney World this weekend as the tour hit Florida.