Ed Sheeran Is TOTALLY Over It... And Opens Up To Us About The Story Behind 'Don't'
20 August 2014, 10:38 | Updated: 20 August 2014, 10:39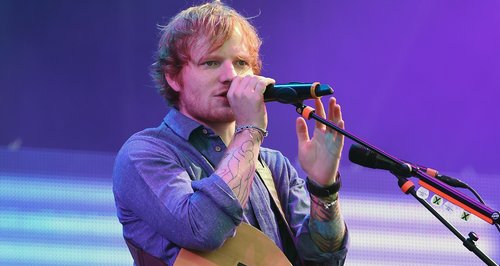 The 'Sing' star tells us he has "no bitterness" about what 'Don't' was written about.
Ed wants people to get over the meaning behind his hit 'Don't'… because he did a YEAR ago!
Fans and the media have been speculating for months about who Ed penned the track about, with many suggesting it's about a heavily rumoured romance between himself and Ellie Goulding.
Ed Sheeran opens up about writing 'Don't...
However, while chatting EXCLUSIVELY to Capital's Max backstage at V Festival over the weekend, Ed revealed he has no "bitterness" at all towards anyone involved in the situation he sings about in 'Don't'.
"They don't really [know] though, people have assumptions," Ed told Max, when asked about the subject of his track. "With that track, I only felt that way for a week, and then I made my peace with it and got on with it.
"But it just happened that that song was alright and I wanted to put it on the album," the 'Sing' star explained. "But I don't have any bitterness towards that situation at all. I literally got over it within the week and the song just stuck around.
"I know people hear the song and it might be fresh because it's the first time they've heard it but, I think all parties involved have just moved on," he added. "It's a year on from writing the song and it was a long time ago.
So there you have it #Sheerios…. Ed's over it and you should be too! Now just enjoy one of the UK superstar's BEST tunes from new album 'X'.
You may also like: