Ed Sheeran Teases Demi Lovato New Song Team-Up Plans In Exclusive Chat With Capital's Max
4 June 2014, 16:54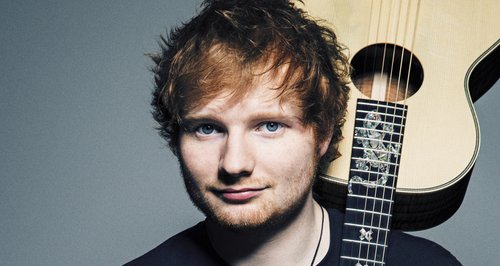 The UK star reveals all to Max about when the fans will get what they want and see him record with Demi.
Ed Sheeran has praised Demi Lovato for her incredible vocals as well as teasing that he's hoping to talk to her about a potential collaboration in the coming weeks.
Ed Sheeran teases Demi Lovato collaboration plans...
The 'Sing' star chats exclusively to Capital on Max's show tonight (4th June) from 10pm where he reveals all about his new album, his plans for the next year and what he thinks of 'Neon Lights' star Demi.
Ed even revealed he will be seeing the US superstar within the next few weeks and definitely wants to chat to Demi about when they can finally get in the recording studio together.
"She's one of the few that can actually bring it live. Like, she's got vocals!" Ed exclusively tells Max on this evening's show.
"I see her in two weeks, we're doing the same show together, so we'll discuss then!" Ed went on to reveal, when pressed about their team-up plans. "We may even do it that night, you never know!"
> LISTEN: Ed Sheeran Reveals NEW Song 'Friends'.
Demi Lovato also stopped by Capital this week where she recorded an exclusive live session of some of her biggest hits, as well as an amazing cover of Ed Sheeran's song 'Give Me Love'.
Keep it Capital tonight from 10pm to hear Max's FULL chat with Summertime Ball 2014 star Ed Sheeran.