Ed Sheeran Planning To Write A Country Album In The Future
5 August 2013, 09:11
The 'Lego House' singer explains his love for the genre and how much "good music" there is out there.
Ed Sheeran has confessed that he is weighing up the idea of one day writing a country album.
The 'You Need Me, I Don't Need You' star is currently on the road with one of the most successful modern country recording artists – Taylor Swift, and told Yahoo! Music how he loves the genre.
"Country music is some of the best-written music in the world, so yeah, one day, I would keep my mind open to doing a country record," he said. "Hunter Hayes has some sick music.
"There's so much good country music out there."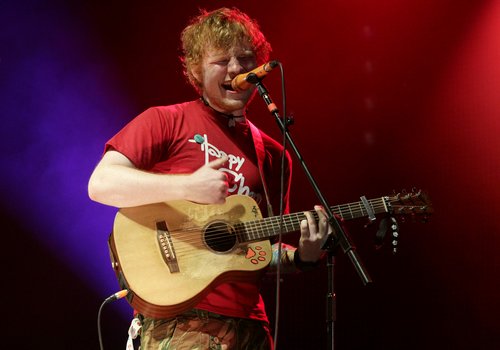 The British singer is currently working on his new studio album, with plans to unveil the record in early 2014.
He will continue on the 'Red' world tour with Taylor Swift until December and recently denied making a marriage pact with the '22' singer.