Ed Sheeran Recalls Some Of His Worst Shows And Clears Up Buffy Theme Song Rumours
24 July 2013, 15:25 | Updated: 24 July 2013, 16:05
The 'Lego House' man was said to have included a track with the theme to the TV show on his new album.
Ed Sheeran has revealed how he used to get bottled and miss the last train home during some of his earliest shows.
The 'You Need Me, I Don't Need You' star performed relentlessly before hitting fame and told The Crosby Press about some of the worst incidents.
"Bottles being thrown on stage, not being allowed to perform because I was too young, missing the last train home because you were waiting for people to turn up who never did," he said, when asked about some of the stories from his gigging past.
"I've played a lot of shows to no one, that's what makes the gigs now so awesome," he added.
Ed also cleared up reports that his new album is set to feature a sample of the theme to the TV show Buffy The Vampire Slayer.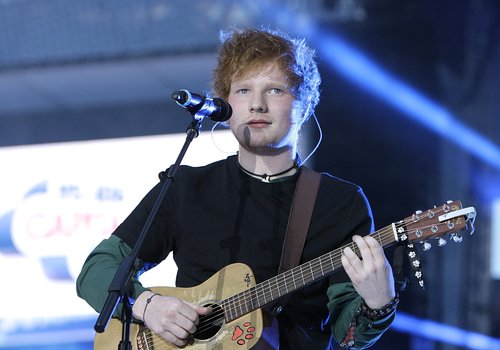 "It's not actually on this album. I just made a tune sampling some background music from Buffy," he declared. "I love Buffy, I watch it a lot, and some of the soundtrack is brilliant."
Meanwhile, the singer is busy working on his new album and has previously teased an early 2014 release date for the record.
He is currently on the road in the US with Taylor Swift for her 'Red' world tour.