Ed Sheeran: 14 Internet GIFs That Proves He's The Nicest Guy In Pop
10 June 2014, 11:49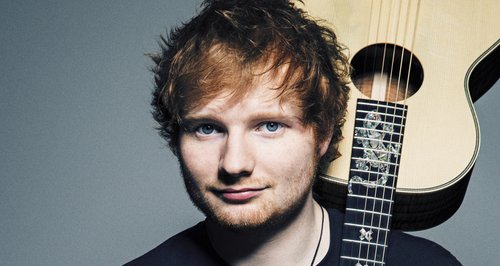 Ed is the name on everyone's lips right now, with his new single 'Sing' and a second album on the way. It's time to remember just why Ed may well be the nicest chap putting out music these days...
Ed Sheeran is back in a big way this year, having just scored a HUGE number one on the Vodafone Big Top 40 with 'Sing', teaming up with legends like Pharrell and Rick Rubin on his new album AND preparing to play Capital's Summertime Ball in just a few week's time.
The 'Lego House' singer has earned a LEGION of fans over the past few years because of his amazing music... but ALSO because he's just a generally lovely young chap!
Check out the following 14 GIFS from across the web that prove just why Mr. Ed Sheeran's the NICEST guy in the pop world...
1. First up... even ANIMALS want to get in on the action with a Sheeran cuddle!
2. Then there's that fact that Ed's polite as a button.. even when he wants his audience to pipe down and listen!
3. Ed's an INCREDIBLE role model for his fans... just LOOK at this quote!
4. Never were wiser words spoken Ed...
5. Plus when it comes to being humble.. Ed's got it covered!
6. Some his luckiest fans have even got to have a cuddle with the 'Sing' star.
7. Of course his pop BFF Taylor knows better than anyone how endearing Mr. Sheeran is.
8. This is all KINDS of awesome... Ed with a lego man!
9. Ed knows it's ALL about entertaining his fans... and he NEVER disappoints them
10. We beg to differ young man...
11. Yet ANOTHER reason Ed's so sweet... he always says what's on his mind!
12. Plus he loves a good pun... which makes us love him even more!
13. Finally... anyone who can get away with doing this to Harry Styles has earned a place in our hearts.
14. We like a man with ambition!