"I'll Get It Sorted" - Ed Sheeran Takes On Facebook After They Delete One Of His Fans Cover Videos
22 March 2017, 14:37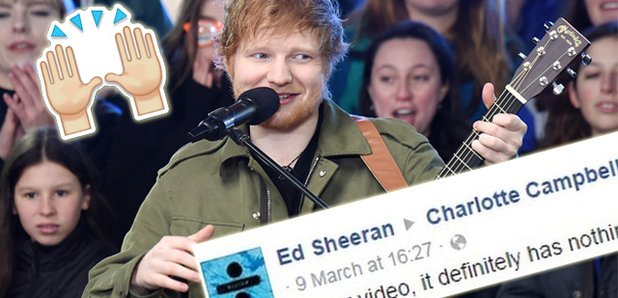 YES ED.
Charlotte Campbell, a full time busker who posts her covers to Facebook, has been banned from the social networking site after she uploaded herself singing an Ed Sheeran song.
Sorry, WHAT?!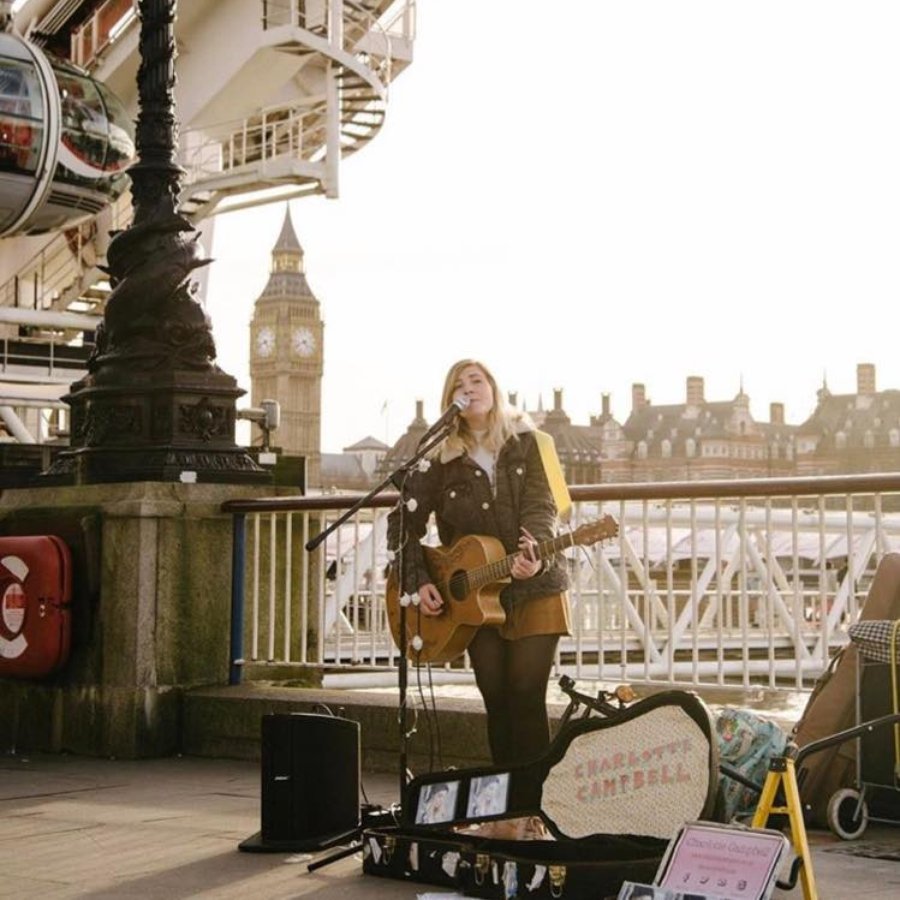 The 27 year old singer had put a short teaser video on her Facebook page which redirected her fans to her YouTube page to view the full video. She was then blocked for three days.
After posting a explanatory video to YouTube as to why she had been blocked, Ed Sheeran himself personally got in touch with Charlotte offering an apology.
In a comment to Charlotte, Ed wrote, "Just seen your video, it definitely has nothing to do with me, I bloody love seeing people cover my songs, one of the best things I get out of this job is seeing other people find enjoyment too. I asked whats gone on and apparently its a bot that Warner have that works on some weird algorithm (I have no idea what that means) but its just bad luck that it was your video. I've had a word, and I'll get it sorted. Sorry again. Keeping doing what you do, tis ace. Ed x".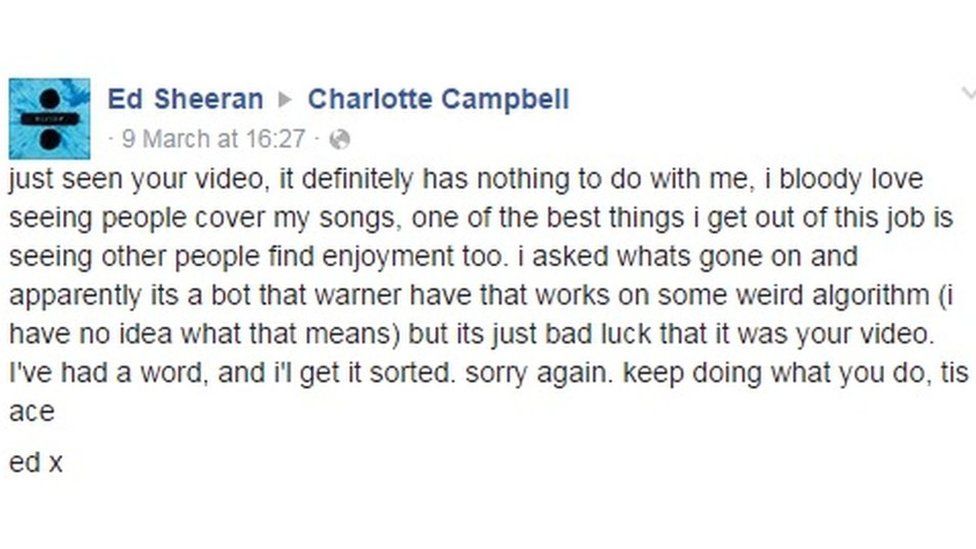 Now, if that doesn't cement Ed as THE BEST HUMAN BEING EVER, we're not sure what will.
And FYI, Charlotte is SO good.
You May Also Like...