Ed Sheeran: "Adele Nicked My Parrot To Give To Her Son"
8 March 2013, 11:34
The 'Lego House' singer talks about a meeting with the 'Someone Like You' star last month.
Ed Sheeran has revealed how Adele nicked a toy parrot he was carrying to give to her son.
The 'You Need Me, I Don't Need You' star was dressed as a pirate at the time of the incident and told New Zealand's Dominion Post about the incident.
"Adele nicked my parrot," he exclaimed. "I was dressed up as a pirate and I had a parrot on me and she nicked it for her kid."
The female star gave birth towards the end of last year and was first spotted with her child during her trip to Los Angeles at the start of the new year,
The pair were also seen sat near each other at the Grammy Awards 2013 in February, where the 'Give Me Love' star was also performing on the night.
Ed was joined by Sir Elton John for a rendition of 'The A Team' and told the publication how "mind-blowing" the occasion was.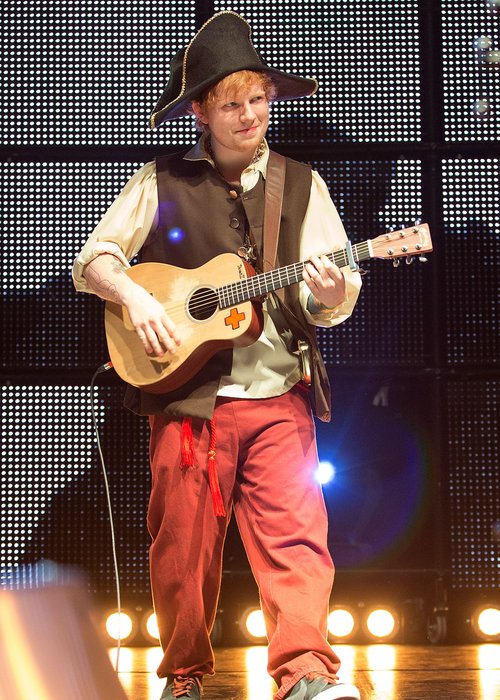 He said: "There have been a few things that have been absolutely mind-blowing in that sense."
Meanwhile, Ed has also been teasing details from his forthcoming new second album revealing a release date planned for February 2014.
He's also confirmed new song 'Photograph' from the record and explained it will be "career changing".