WATCH: From Cher To Fetty Wap, Demi Lovato SLAYS The Wheel Of Musical Impressions!
Wheel of Musical Impressions with Demi Lovato
05:02
She can sing. She can dance. She can act. AND NOW WE HAVE TO ADD IMPRESSIONS TO HER CV?! Demi Lovato proves how insanely talented she is with these amazing covers.
We always knew that the 'Cool For The Summer' vocalist could sing. She's Demi Lovato, for crying out loud... But who knew she could sing in the style of Fetty Wap?
Yes. You read that right.
Jimmy Fallon challenged Demi to a game of 'Wheel of Musical Impressions', and we strongly reckon he didn't know who he was challenging.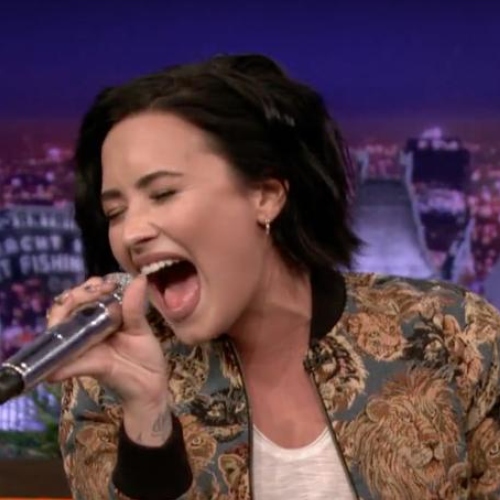 We mean, how can you sing the SpongeBob SquarePants theme tune in the style of Christina Aguilera, and still sound incredible?
Oh. And is there anywhere we can buy Demi's version of Cher singing 'Bingo Was His Name-O'?!
PS: If you're reading this, Fetty Wap, please, please, please now release 'Twinkle Twinkle Little Star' as a single.
You May Also Like...