David Guetta Turns 'If You're Happy And You Know It' Into EDM But Calvin Harris Isn't Sure
31 July 2015, 12:51 | Updated: 31 July 2015, 12:57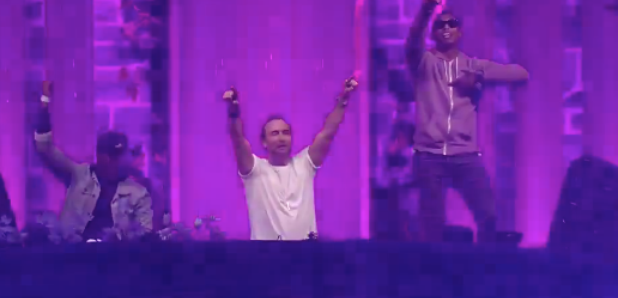 There's literally no song on earth that David Guetta won't work his magic on – even your favourite nursery rhymes aren't safe.
David Guetta may have just created the best/worst mash up ever – he's taken on the popular nursery rhyme 'If You're Happy And You Know It' and given it an EDM remix. Yes, really.
David premiered the track at Tomorrowland Festival in Belgium last week with Dutch duo GLOWINTHEDARK, and the song has been divisive to say the least, with some fans that can't get enough of the song and others who are a tad confused.
David Guetta a true Tomorrowland friend. #Tomorrowland

Posted by Tomorrowland on Friday, 24 July 2015
Even fellow DJ Calvin Harris got involved, tweeting "Is Guetta's version of 'If You're Happy And You Know It' an early 90s rave referencing stroke of genius or an absolute pile of dog s**t", quickly deleting it but not before eagle-eyed fans managed to save it.
What's with deleting the tweet @CalvinHarris ? Have some balls! pic.twitter.com/6fYwy3YPTk

— Same Mortal (@VirtualMortal) July 25, 2015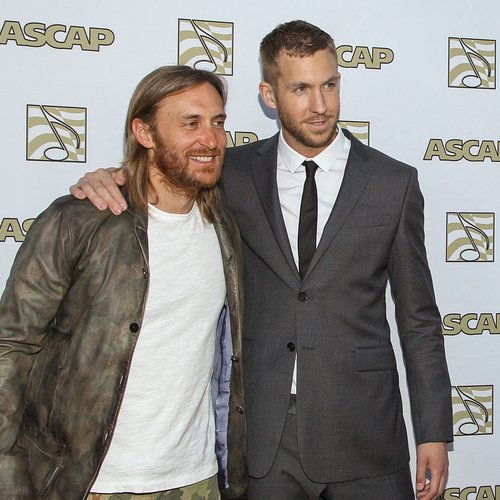 It's not the first time David and Calvin have had a difference of opinion – Calvin posted that David's bare legs in the bath is the kind of Snapchat story he hates, and Guetta responded saying that if Calvin can pose in his pants for Armani, he can post photos of his legs!
Jajajajajaja @CalvinHarris @davidguetta pic.twitter.com/clpGdjHRT0

— Manu♥ (@manuela0327) June 14, 2015
And because this track sounded SO good we decided to find out what other nursery rhymes would sound like worked as EDM tracks...
What do you think of David Guetta's version of 'If You're Happy And You Know It'? Let us know below: