A Katy Perry Collab & More: Everything You NEED To Know About Calvin Harris' 'Funk Wav Bounces Vol.1'
13 June 2017, 12:45
We're expecting BIG things from Calvin Harris' fifth studio album. Obviously.
Be right back. We're just gonna spend the day preparing our Katy Perry voices as we get ready to sing along to her exciting new collab with the mighty Calvin Harris!. As you may have guessed, we're in a bit of a Calvin Harris mood right now as he's just announced the his brand new album is almost upon us.
The official release date for the album is on the 30th June 2017 and you can pre-order it today! On the 13th June, Calvin released a 2 minute preview of a selection of songs featuring the likes of Frank Ocean, Lil Yachty and more.
That Katy Perry collab is one little gem that's caught our eye so far, but there is even more to get hyped about for this latest release from everyone's favourite Scottish DJ. So here's everything we know about the album so far...
What is Calvin Harris' new album called?
After a long wait, we finally now know that the album is actually going to be called 'Funk Wav Bounces Vol.1' - pretty catchy wouldn't you say?
When is Calvin Harris' new album going to be released?
Last year, Calvin kept us all waiting with baited breath, having dropped the likes of 'My Way' and 'Olé', and he has since gone on to say that in 2017, he's going to release a further ten new tracks. Ten more tunes? Great!
We've already had 'Slide' and 'Heatstroke' this year and the DJ took to Twitter to tease us with more collabs and reveal that the album will be dropping on 30th June!
ALBUM COMING JUNE 30 pic.twitter.com/zHJpBRdpqq

— Calvin Harris (@CalvinHarris) May 9, 2017
What will the general vibe of the album be?
There's a reason why Calvin Harris is one of the greatest EDM DJs in the world - because he can take any feeling and turn it into a huge club banger. From his heavy beats of 'Open Wide' featuring Big Sean, to his festival feel-good anthems, like 'I'm Not Alone', Calvin's produced a lot of different vibes from his previous discography.
In 2017 I'm making music to make your soul happy !!!!

— Calvin Harris (@CalvinHarris) February 15, 2017
Calvin started 2017 with his collaboration with Frank Ocean and Migos, 'Slide' which is - undoubtedly - a song to make you feel chilled and happy. If Harris' Twitter is anything to go by, you can expect a lot more of that, after he wrote "In 2017 I'm making music to make your soul happy !!!!" (And he wouldn't lie after all of those exclamation marks, would he?)
He later posted "Not feel good music. Feel INCREDIBLE music". We're predicting the BIGGEST things for this album.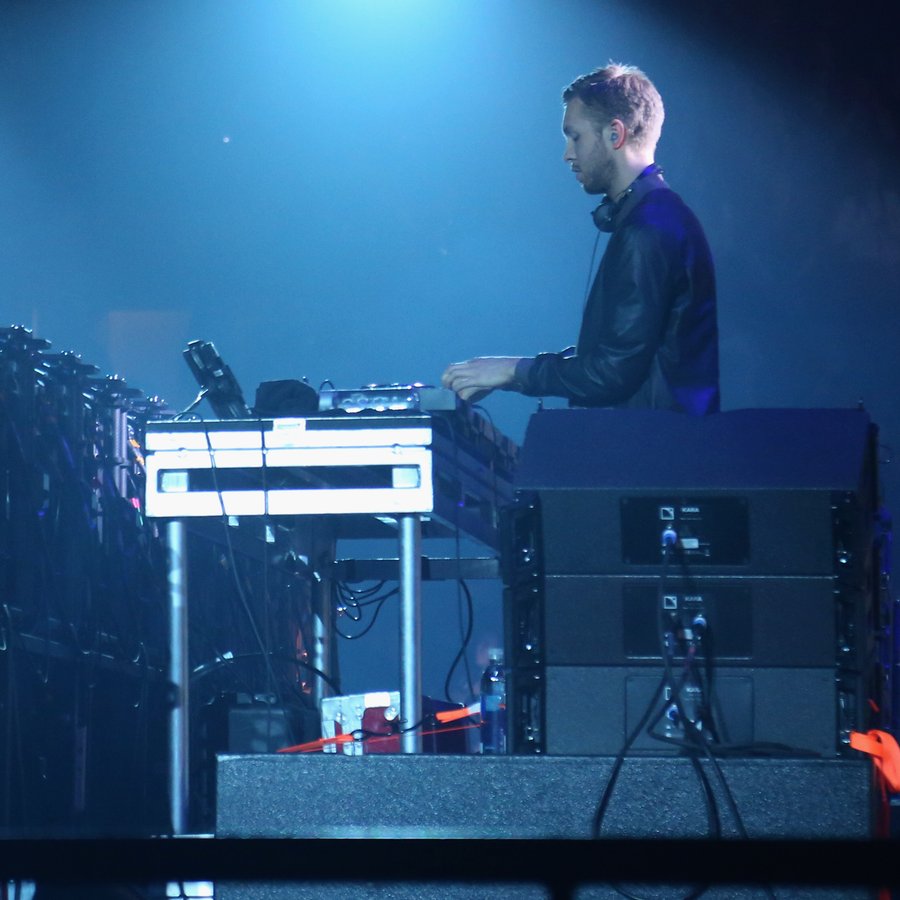 Pic: Getty
Who is going to collaborate with Calvin Harris on his new album?
"I worked with the greatest artists of our generation !!! I'm in the mixing stage now. I listen back and can't believe what we created !!!!!" They're not our words, but the words of a certain 33-year old who's album is dropping shortly.
Frank Ocean, Travis Scott, Kehlani, Future, Pharrell Williams, Katy Perry, Big Sean, John Legend, Khalid, Migos, Schoolboy Q, Ariana Grande, Young Thug, D.R.A.M, Nicki Minaj, Lil Yachty, Jessie Reyez, PARTYNEXTDOOR and Snoop Dogg are all confirmed to feature on the release.
Fans were led to believe that Calvin is going to release a song with Beyoncé, soon, but it appears that might not now be the case. It first came to our attention when the Queen posted a video about the Oscars, using his single 'Slide' as the background music.
After he told us to "Expect the unexpected", he reportedly liked the post Beyoncé uploaded. Harris was also supposedly eager to work with the 'Single Ladies' singer after her work with Naughty Boy on 'Runnin' (Lose It All')
.@CalvinHarris commented. pic.twitter.com/9My47coTdY

— BEYONCÉ LEGION (@Bey_Legion) March 2, 2017
What tracks should we expect on the upcoming album?
Since his last album, Motion, Calvin Harris has released several singles, including 'How Deep Is Your Love' featuring Disciples, his collaboration with Dizzee Rascal, 'Hype' and 'My Way'. None of these make appearances on any albums, so these could easily make appearances on his upcoming album, and would definitely fit with his "feel INCREDIBLE" vibe.
'Heatstroke' and 'Slide' will feature on the release, but other than that we don't have any opther confirmed songs for the release.
In recent times, many unreleased songs have appeared with writing credits to Calvin Harris' real name, Adam Richard Wiles, including 'Things I've Done', 'When You're Drug Free', 'Manufacture & Develop', 'Do You See What I See', 'Boring Souvenir', 'Amateur Dramatics' and 'Above Suspicion Soulfulness'.
One unreleased track, 'Calling It Love' has a writing credit for Sophie Ellis-Bextor. Could this be an album track, or was it a song they wrote for her to release? Seriously. That's not rhetorical. We need to know, Calvin!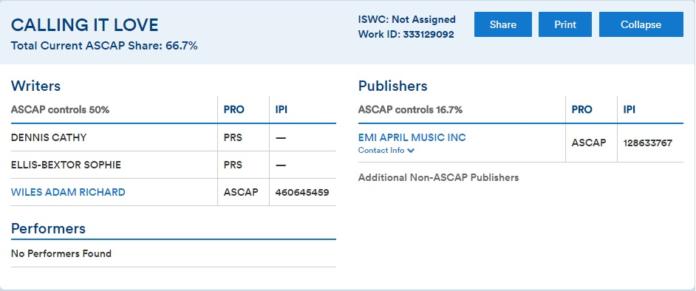 Pic: EDMSauce
You May Also Like...