Calvin Harris Says Most People Don't Know He Sings On 'Summer'
7 May 2014, 08:32
The DJ explains that he decided to get back in the vocal booth on the new track because it "suits" his voice.
Calvin Harris has explained the reason for getting back on vocals duty for his latest single 'Summer'.
The Scottish star had seemingly vowed to leave the vocals to other artists and enjoyed huge success with the likes of Florence Welch, Tinie Tempah, Kelis and Rihanna in recent times.
However, he recently headed straight to the top of the Vodafone Big Top 40 number one with 'Summer' and said a lot of people don't even realise it's him singing.
"I had two albums out before the last one, where I used to sing every song," he told the Daily Star. "[Now] if I have a song that I think suits my voice, I'll just do it myself. Most people don't even know it's me who sings."
Calvin also went on to say that he'll continue to live in Los Angeles because his weekly show in Las Vegas is a massive priority.
"I need to be in LA because I have a gig in Las Vegas every week," he added. "Now I have to cope with all this hot weather and sexy people."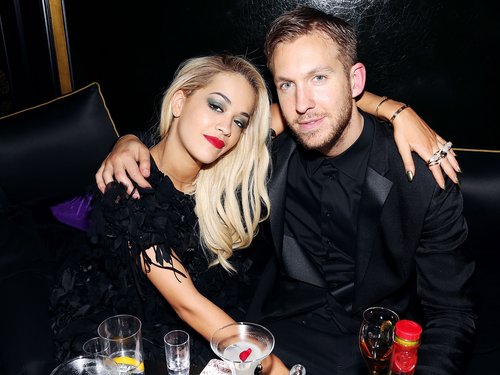 He also likes to keep a low-key profile and admitted it enables him the chance to cruise around going unrecognized.
"I'm lucky I can get to do music and do well and still do normal stuff unless I'm out with the missus – then I get a lot of attention," he confessed,
His girlfriend is Rita Ora – who he teamed up with on record for her latest single 'I Will Never Let You Down'.
"We see each other like four days every two weeks, so it's like an issue when she's around," he said. "We'd probably get sick of each other if we had a whole month [together]."
You may also like...