Calvin Harris Wants YOU To Get Him A New Profile Pic, And We Defy Anyone To Not LOL At The Responses
29 November 2016, 08:26 | Updated: 29 November 2016, 08:28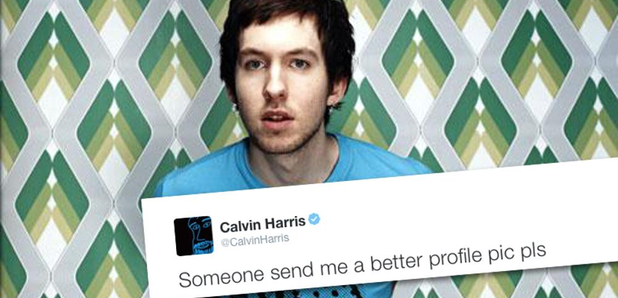 Don't even get us started on the VERY NSFW ones!
We all know that Calvin Harris needs your love - he even said so in song - but now the Scottish record producer needs your help now.
After he claimed his current picture was "too serious / fake serious", the 'My Way' hitmaker took to Twitter to ask his nine million followers to assist him in getting a new profile picture. And of course the Internet just provided sensible, sane responses.
Sure they did...
Some got in the festive spirit. Natch.
@CalvinHarris pic.twitter.com/qQHXhIyK5l

— esther (@CalvinHforLife) November 28, 2016
Some channeled the 2007 Harris.
@CalvinHarris what about this one? pic.twitter.com/6ZGWJURd3b

— homer (@gubernardesr) November 28, 2016
@CalvinHarris I like the story this one tells, neck deep in balls pic.twitter.com/qAYCIGQHNc

— ellie (@EllieMusicRose) November 28, 2016
@CalvinHarris omg this is perfect pic.twitter.com/vXIlPrSM3V

— rafa (@twalkwings) November 28, 2016
And then some just won the Internet and Calvin's affections.
@CalvinHarris here you go, Picasso who? pic.twitter.com/JAKqdc2jvb

— ML (@matthew_lebroke) November 28, 2016
If you've ever got two and a half milliseconds on Photoshop, chances are, international superstar Calvin Harris might just use your design for his public image. Who knew?!
(Finally, some designers - we're looking at you, Dillon Francis - were just too much for us to even post.)
You May Also Like...