"I Built A Pub Backstage At A Festival": Calvin Harris Just Revealed How Much Of A BALLER He Is!
7 November 2016, 07:30
Calvin Harris revealed the most ridiculously extravagant thing he did for a mate's stag do & it's pretty unbelievable!
He's just been confirmed for this year's AMAZING Jingle Bell Ball line up – so OF COURSE we had to find out how much of a baller Calvin Harris really is… and it's safe to say we were impressed!
Calvin will be taking the stage at London's O2 Arena on night one of Capital's Jingle Bell Ball with Coca-Cola, on Saturday 3rd December – and it's safe to say our favourite Scotsman never does anything by halves!
Revealing his biggest Baller moment (see what we did there?) Calvin told Capital Breakfast's Dave Berry, George and Lilah about the time he built a replica of his mate's favourite pub backstage at a festival!
Calvin explained, "I think it's got to be my mates stag do that I did at T In The Park when I recreated his pub and built it backstage, complete with Tennents on tap.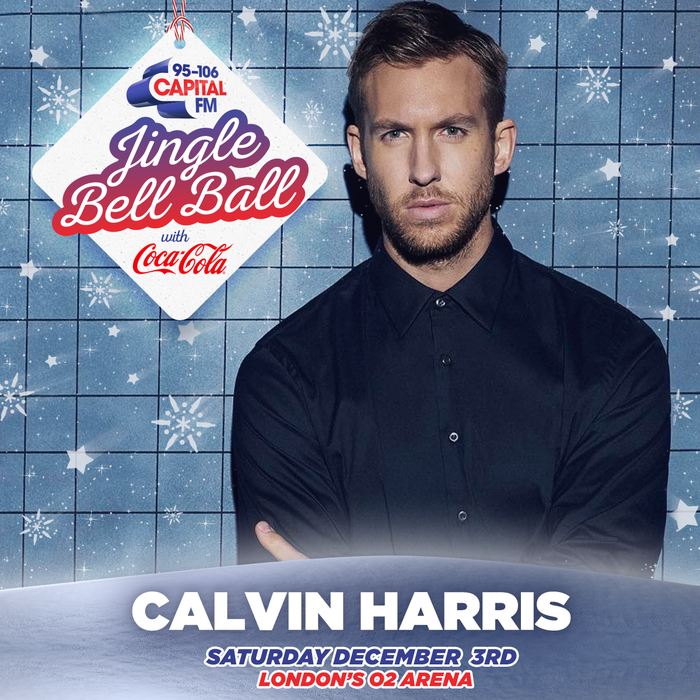 "He didn't know it was happening, it was a complete surprise. He knew he was going to T In The Park, that would be a step too far – he'd think he was being kidnapped!"
Well, if that's what he does for a mate's stag do, just IMAGINE what he's going to bring to the Jingle Bell Ball… we can't wait!
Keep it Capital all this week to find out the rest of the line-up… you won't want to miss it!
Capital's Jingle Bell Ball with Coca-Cola will see some of the world's BIGGEST hit music stars descend on the capital on Saturday 3rd and Sunday 4th December - make sure you've registered as a Capital VIP and follow @CocaCola_GB for access to the exclusive presale to get your tickets before everyone else!
Tickets go on sale Thursday at 8am here on CapitalFM.com or you can call 0330 3333 958 - but you'd better get in there quick before they sell out!