WATCH: "'Cause I'm The Boss" - Bruno Mars Dropped Some MEGA EXCLUSIVE News That You Need To Hear!
1 November 2016, 08:48 | Updated: 1 November 2016, 11:39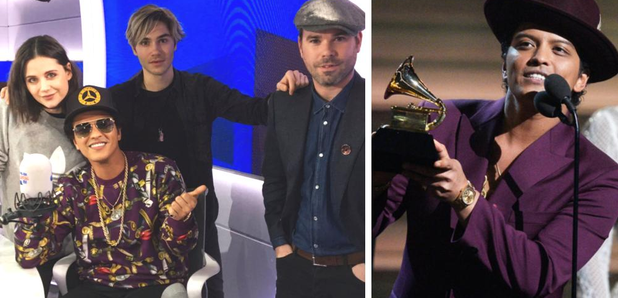 *marks Friday in the calendar*
If we're not singing 'Uptown Funk', we're belting out '24K Magic' and now we have a new Bruno Mars song that we will be humming all day, every day.
While talking to Dave Berry, George and Lilah, Bruno dropped the HUGE news that he was releasing a new single on Friday!
[insert all of the excited squeals here].
And why is he releasing a new song at the end of this week? Is it as a late Halloween trick, because he gave us no sweets? Is it as an early Christmas present? Nope. It's because - in Mr Mars' words - he's "the boss".
And you thought Friday's couldn't get any better than they usually did.
You May Also Like...