If You Wanna Feel Happy AF, Watch This Brand New Teaser For Bruno Mars' Carpool Karaoke Right Now!
13 December 2016, 07:28 | Updated: 13 December 2016, 14:30
Bruno Mars Carpool Karaoke: Coming Tuesday
00:45
We've never clicked so hard on a video in all of our lives.
How long have we been waiting for this? Not to exaggerate, but it feels like James Corden first uploaded a photo with Bruno Mars in his car, like, 27 years ago!
But we don't need to wait much longer now.
The Late, Late Show host, James, uploaded a short clip of his upcoming Carpool Karaoke with the '24k Magic' singer, and we defy anyone to watch this and not belt out the lyrics at the same time.
During the short clip, the duo sings along (and bust some pretty incredible moves) to Bruno's latest single, but we expect/cannot wait any longer to see them cruising along to 'Uptown Funk'.
And, James, if you're reading this – we've seen you dress up as Elton John and Lady Gaga; if we don't see you in Bruno's cap, we won't watch the next Carpool Karaoke… Who are we kidding? Of course we'll watch the next one. And the next one. And the next one after that.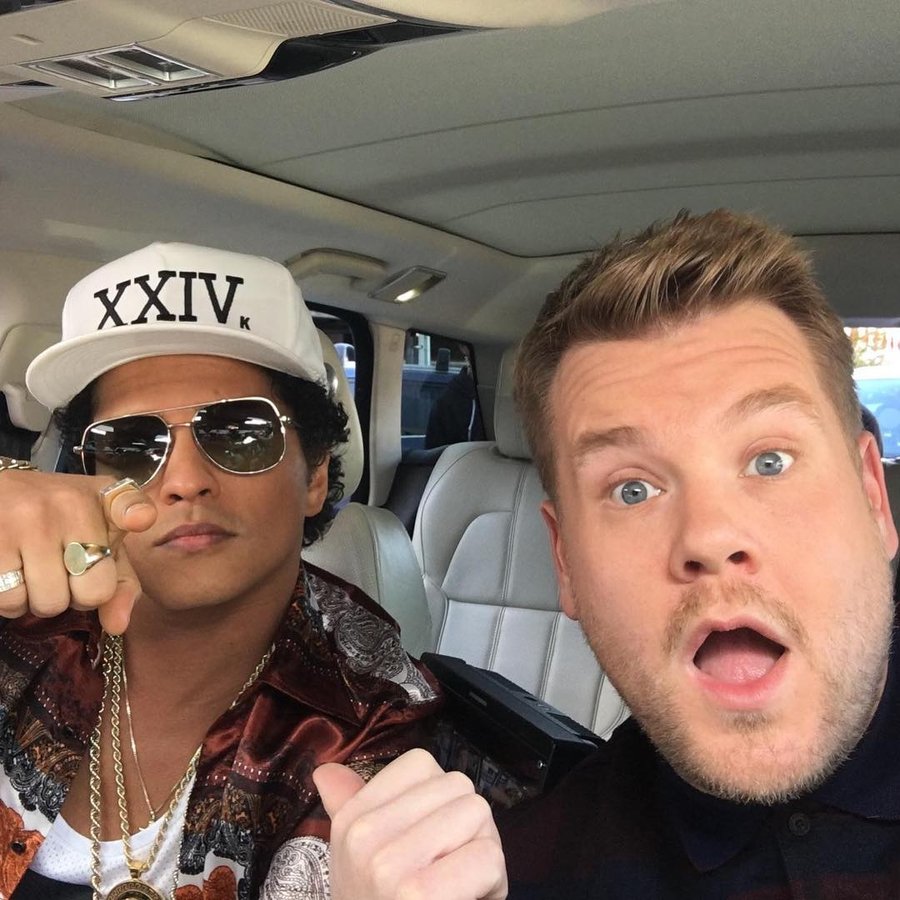 Pic: Instagram
You May Also Like…