Britney Spears' Best Songs: Brit's 15 GREATEST Hits!
2 December 2015, 11:06 | Updated: 2 December 2015, 11:16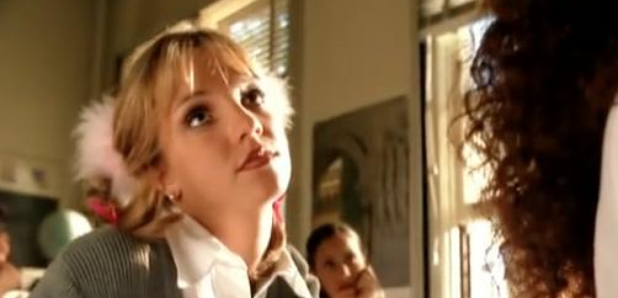 It's scary to think that Ms. Spears has been in the game for over 16 years - but in that time she's brought us some AMAZING tunes!
Sweet and innocent Britney brought out her first single, 'Baby One More Time', back in 1999, when it was seemingly acceptable for someone above the age of 10 to wear a pleated skirt and pigtails.
Take a look at Britney's GREATEST hits from her her innocent 'Lucky' days, through the time she realise she's 'Not A Girl, Not Yet A Woman' right through to being a pretty girl with Iggy Azalea.
'I Wanna Go' (2013)
Even though it wasn't her biggest hit ever, this IS her most watched music video to date - it's been watched almost 200 MILLION times!
'Work B*tch' (2013)
It's pretty much the modern equivalent of a motivational speech with a dirty bassline thrown in, but it's one of Ms Spear's biggest hits to date. 'Work B*tch' is STILL a guaranteed dancefloor filler two years down the line.
'Til The World Ends' (2011)
It's the track that spawned your FAVOURITE Britney collaboration ever - which is STILL a huge tune without the help of Nicki Minaj or Kesha.
'Baby One More Time' (1999)
HOW could we include a list of amazing Britney tunes without including the track that kicked off a career spanning two decades?
'Toxic' (2009)
Not only is 'Toxic' a modern day classic, it was also the music video that made airline hostesses sexy again!
'Womanizer' (2009)
It's the one Britney song that was probably written in less time than it takes to sing... The chorus is just SO profound...
"Womanizer, Woman, Womanizer, You're a Womanizer, oh Womanizer oh, You're a Womanizer, baby, You you you are, You you you are, Womanizer, Womanizer, Womanizer (Womanizer)"
'Hold It Against Me' (2011)
Britney did that impossible and made an entire song out of our favourite chat-up line EVER!
"If I said I want your body now, would you hold it against me?" - GENIUS!
'Gimme More' (2007)
Another Britney classic guaranteed to get you thrusting into the air and practising your breathy-singing.
'Piece Of Me' (2007)
"Oh my god that Britney's shameless!" - well yeah, she is in the video. Put your bum away, love!
'Oops I Did It Again' (2000)
Forget airline hostess Barbie Britney, red PVC catsuit Britney has to be one of her most iconic looks. Throw in a random Titanic reference, and you've got a video that nobody will EVER forget!
'I'm A Slave 4 U' (2001)
Britney was SO busy in 2001 that she didn't even have time to write the word 'for' in her song title. SUCH a diva!
'I'm Not A Girl, Not Yet A Woman' (2001)
If Britney's life was a song, 'I'm Not A Girl, Not Yet A Woman' is that awkward key change half way through. At least Britters is admitting that she's on the path to shaking off her innocent schoolgirl image!
'Everytime' (2003)
If the above track was about losing her innocent years, then this one's definitely about it all falling apart. So deep.
'Sometimes' (1999)
Still one of our favourite tracks from the "Classic Britney" era - and 16 years down the line we still know every word (and every move in the video...)
'(You Drive Me) Crazy' (1999)
Another upbeat classic form Brit's debut album - there's even a cameo from Sabrina The Teenage Witch herself, Melissa Joan Hart - total nineties nostalgia!
Lucky (2000)
A song-story about a famous girl who smiles in public, everyone adores her, but she's secretly lonely and cries alone... Trying to admit something there, Britney?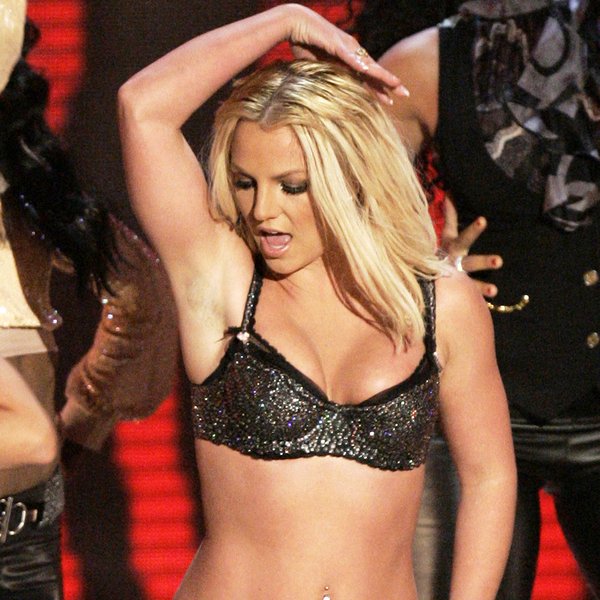 You May Also Like...