Is Jay Z On Beyoncé's New Album? Everything We Know So Far Inc. Release Date, Tracklist & More
16 March 2018, 17:08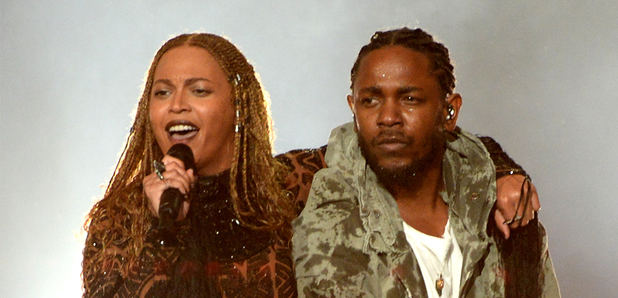 Jay Z's confirmed that he's been working on new muaic with Beyoncé and with an upcoming joint tour also recently announced, here's everything we know about power couple's exciting new project so far.
We've been waiting what feels like an eternity for a brand new album from Beyoncé, but everything seems to be pointing at a new release from Bey very soon.
So here's everything we know so far...
> People Believe Bey's Earrings Are A Secret Message To Her Beyhive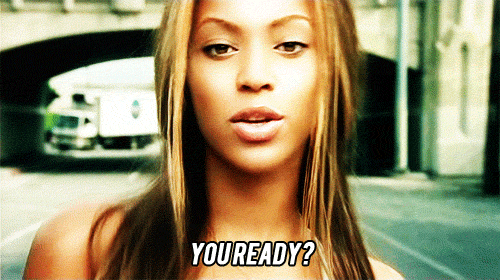 (GIF: Giphy)
What Is The Release Date For Beyoncé's New Album?
Whilst Beyoncé hasn't revealed an official release date for her next album, there are some very big reasons that make us believe we could be getting one very, very soon.
Firstly, it's almost two years since Bey released her epic sixth studio album 'Lemonade' and if you follow her release schedule over the years, that means a new Beyoncé album is just around the corner.
Bey's first album 'Dangerously In Love' was released way back in 2003 and then 3 years later we got 'B'Day'. 2 years after that 'I Am...Sasha Fierce' dropped and then three years after it was time for the brilliant '4'. The sequence continued and now were just sitting on the edge of our sets tbh.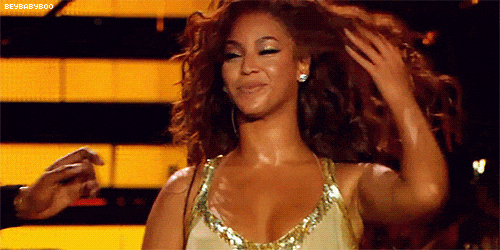 (GIF: Giphy)
Do Beyoncé's Braids Mean A New Album Is Coming?
According to fans, when Beyoncé wears her hair in braids, it means new music is on the way. That was the case when she recorded her single 'Partition' and also her hit 2013 album 'Lemonade'.
Beyoncé & JAY-Z #NOLA pic.twitter.com/ygrP4jPpMu

— BEYONCÉ LEGION (@Bey_Legion) November 12, 2017
It's got fans convinced a new album is coming and we're totally here for it.
Beyoncé got the laptop and braids. New album coming soon. pic.twitter.com/fzbTSrcBXw

— Skywalker (@chewbacca88) November 12, 2017
Has Beyoncé Released A New Song From Her Album?
Beyoncé's last official solo single came in the shape of 'All Night', which was taken from her album 'Lemonade', although she did join Ed Sheeran on a duet of Ed's beautiful single 'Perfect'.
Bey also joined DJ Khaled on his two tracks 'Shining' and more recently Top Off' alongside her husband JAY Z, whilst she also joined J Balvin on the massive remix of 'Mi Gente', not forgetting Bey's feature on Eminem's lead single 'Walk On Water' from his comeback album 'Revival'.
So Bey has been releasing music, but just none of her own. It's all been features, so it's about time we had a brand new Queen Bey solo single if you ask us!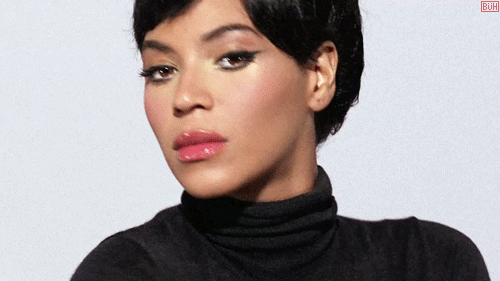 (GIF: Giphy)
What Is The Tracklist For Beyoncé's New Album?
According to one fan account on Twitter, Beyoncé has registered six brand new songs which could be the basis for her brand new upcoming album. Therefore the tracklist so far would look like this:
'Life'
'Freak Daddy'
'Hold My Beer'
'This Love'
'My Song'
'Love Me Not'
Will Jay Z Feature On Beyoncés New Album?
After starring on DJ Khaled's track 'Top Off' alongside JAY Z, it wouldn't be a huge surprise if JAY Z was to feature on his wife's upcomng album. 'Drunk In Love' and 'Deja Vu' are just two of the Bey tracks the pair have previosly released, so if a new one was anything like those we wouldn't be complaining!
JAY Z hasn't featured on a Bey album since her self titled 2013 effort 'Beyoncé', so maybe we shouldn't hold our breath after all.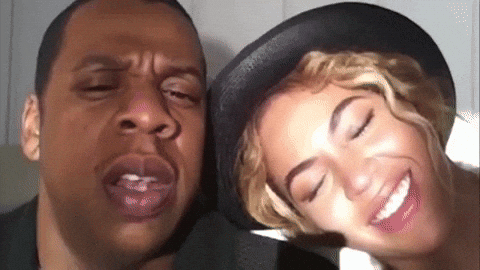 (GIF: Giphy)
Will Jay Z & Beyoncé Release A Joint Album?
After JAY Z and Beyoncé unveiled their hugely anticipated joint tour 'On The Run 2', fans got pretty excited that a joint album could be on the way. Of course that would be massively exciting and there is actually some weight to the theories.
JAY Z admitted that when Bey's 'Lemonade' was almost complete, the couple actually had to put joint music on hold so she could work on that.
Speaking about working together throughout the well documented troubles in their relationship, JAY told the New York Times, "We were using our art almost like a therapy session. And we started making music together and then the music she was making at that time was further along. So her album came out as opposed to the joint album that we were working on. Um, we still have a lot of that music."
Will Beyoncé's New Album Be Like 'Lemonade'?
2016's 'Lemonade' was one of Beyoncé's most popular albums to date and it's easy to see why when you look at the tracklist. 'Hold Up', 'Formation' and 'All Night' are just a handful of the anthems that made that album a certified classic.
Then you had the features of Jack White, The Weeknd, Kendrick Lamar and James Blake - talk about a momentous release.
We're pretty sure Bey will come with a very different vibe to 'Lemonade' as she's always evolving as an artist, so we'll be keeping an eye out for a first glimpse of potential new tracks.
> Download Our Fancy New App For All The Latest News On Beyoncé's New Music!
Whilst you're here, check out this amazing busker covering Beyoncé's 'Halo'...