Beyonce New Album "Not Finished" Yet, Reveals Ryan Tedder
20 March 2013, 14:23 | Updated: 20 March 2013, 14:26
The One Republic man updates fans on the progress of the 'Crazy In Love' star's latest record.
Beyonce has not yet finished work on her upcoming fifth studio album, according to songwriter Ryan Tedder.

The One Republic star spoke to Pop Justice about one of the tracks he was contributing to the record and said that he was still finishing up the track.
"What I've been a part of is my favourite thing that I'm working on at the moment and I'm finishing today actually," he told the website. "I'm praying to God that it's not too late as I've been so busy it's taken me two weeks to get this damn thing done. But it gives me goosebumps."

He added: "I never know what's going to make a record, so I don't want to be the guy going, 'I've made the biggest hit on the album', and then it's not on there."
The singer this week debuted a new song called 'Bow Down/I Been On' alongside a cover artwork image.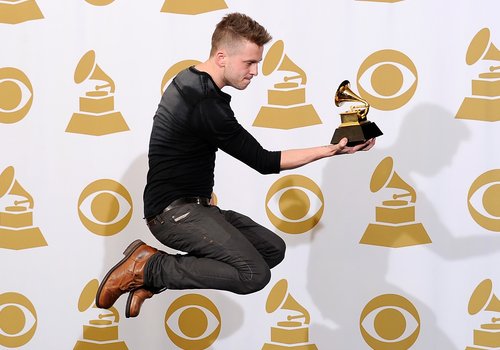 Fans have been divided on the track – which is expected to feature on her upcoming record.
Beyonce has previously confirmed team-ups with the likes of Justin Timberlake and Pharrell Williams and has also worked with Ne-Yo.