Beyoncé Reveals The Truth About Her Lips After Speculation She Had Fillers Whilst Pregnant
5 May 2017, 10:43 | Updated: 5 December 2018, 11:54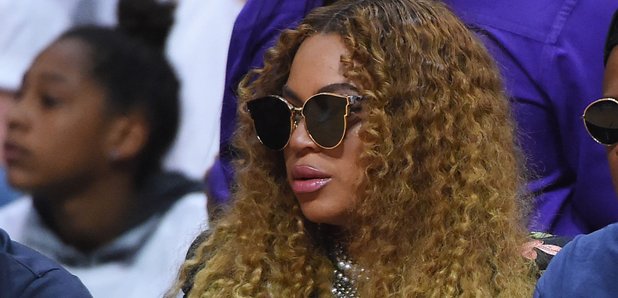 Bey released an official statement via her reps...
From the moment Beyoncé revealed she was pregnant with THAT Instagram picture, the entire world's eyes were fixed on that growing bump. Would her twins be boys or girls or maybe she's having one of each? What will they be called? Will they look more like her or Jay Z?
People had and still have a lot of questions, but one thing we didn't think people would be questioning is whether or not Beyoncé had had lip fillers whilst she's been pregnant!
But after Bey posted a slide show video to her Instagram, which showed her to have slightly more fuller lips than we're used to seeing her with, people began to speculate about potential cosmetic enhancements...
Lip fillers Beyoncé? Or just baby

— dream979 (@Astallion92) May 4, 2017
Beyoncé looks way better with her lip fillers! She looks so good

— Angel (@AngelTrainwreck) April 4, 2017
I want to give into lip fillers like Beyoncé

— Sarah de Burgh (@SarahdeBurgh) March 20, 2017
But it seems that Bey didn't want to let the rumours run wild and decided to put out an official statement via her representatives. Yvette Noel-Schure, the singers rep told Gossip Cop, "Did you know that in addition to weight gain there is often a dramatic change in the blood flow in the system and increased fluid causing swelling?"
"Do you know that often women's gums get swollen? Do you know that it sometimes affects our speech, our ability to chew intently and a host of other things?"
So it was all down to the pregnancy, not lip fillers at all!
Bey's fans were quick to jump to her defence on Twitter too...
Stop saying Beyoncé is getting lip fillers when her lips got puffy during her 2nd pregnancy with Blue. pic.twitter.com/KM3SaQcX3x

— Beysus † Godga (@BeyLovesGaga) May 4, 2017
Beyoncé got pregnant to hide the fact she got lip fillers

— jean grey (@ethanxrih) May 4, 2017
Why do people think Beyoncé has had lip fillers?!! Like things swell up when you're pregnant

— danny (@danny_butler18) May 4, 2017
beyonce didn't get no gotdamn lip fillers do y'all know what pregnancy is

— jen (@jennayonce) May 4, 2017
Can we let Queen Bey get on with her pregnancy in peace now?
You may also like...