The Number Of Donuts Beyoncé Orders Per Night Will Make You Wonder How She Still Has THAT Amazing Figure
1 August 2016, 13:31 | Updated: 1 August 2016, 13:32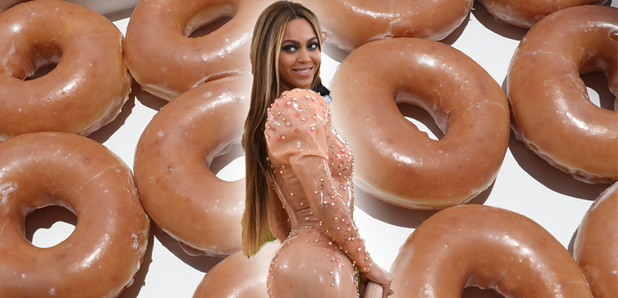 We're just trying to figure out how the hell she keeps that figure if she's ordering THAT many donuts a day!
We've heard some insane concert riders in our time however this one might just blow your mind. Queen B has demanded her team be provided with no less than 4,000 donuts EVERY, SINGLE, NIGHT of her current U.S Formation Tour.
PIC: GETTY
A tour source said: "Fans might think that fried dough rings and balls rolled in sugar and icing are exactly the sort of things she'd shy away from and try to keep out of her daughter's hands."
They also added how Bboth Bey AND Blue Ivy "both absolutely love Krispy Kreme doughnuts and she thinks it's OK for them to have a bit of a binge to celebrate when Blue Ivy joins her on the road, so long as they eat healthily the rest of the time.
Let's face it, when your stage antics are as energetic as Bey's, it doesn't surprise us that she can scoff a few donuts here and there. She probably burns off all the calories halfway through 'Bootylicious' anyway.
You may also like...