An Actress Got Too Close To Jay-Z & Beyoncé Showed Her The Door
15 February 2018, 12:24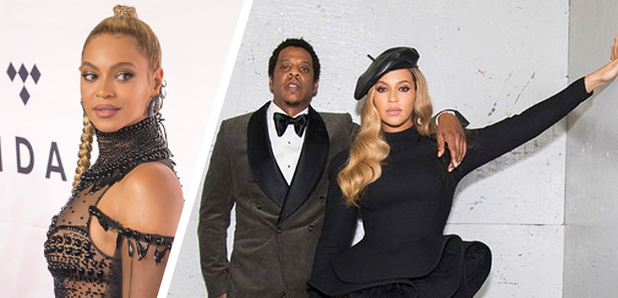 Don't mess with Beyoncé or her man.
Beyoncé isn't the one to mess about with when it comes to her man.
The 'Flawless' singer apparently walked up to an actress and told her to back the hell up when she saw her getting too close for comfort to her rapper husband.
Comedian and actress Tiffany Haddish reveals all in a new tell all series where she recalls the incident where after a Jay-Z concert her and another actress were speaking to Jay-Z and the unnamed actress put her hand on the rapper's chest and quickly regretted it.
The Girls Trip actress explained: "I was talking to Jay-Z for a little bit and there was another actress that was also talking to Jay-Z. [The actress] touched Jay-Z's chest and Beyoncé came walking up like… 'B***h!' But she didn't say that but her demeanor, her body and the way she walked up on her was like get your hands off my man's chest."
And of course there was more to the story but that's where Tiffany stopped. Ahhhhhh.
We're not surprised that Bey's super protective of her husband after he recently admitted that he cheated on her in the past, leaving the power couple forced to fight for their marriage.
Appearing on The Van Jones Show last month, Jay admitted that he had to fight to save his marriage to his "soul mate" and learn how to treat the music mogul.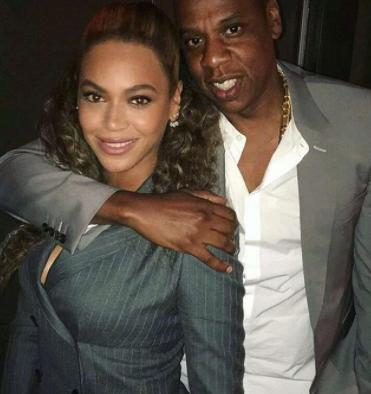 Picture: Instagram/Beyoncé
He explained, "That's my soul mate. It's the person I love. You can be in love with someone, you can love someone, and if you haven't experienced love or don't understand it or you don't have the tools to move forward then you are going to have complications. Period.
"You can either address or you can pretend until it blows up at some point. For us, we chose to fight for our love, for our family, to give our kids a different outcome, to break that cycle for black men and women, to see a different outcome."
Watch Jay-Z's full interview below...