LISTEN: Guys, There's A Beyoncé And Jay Z Mash-Up Mix Tape, And It's Legit The Dopest Album Going
15 June 2017, 14:57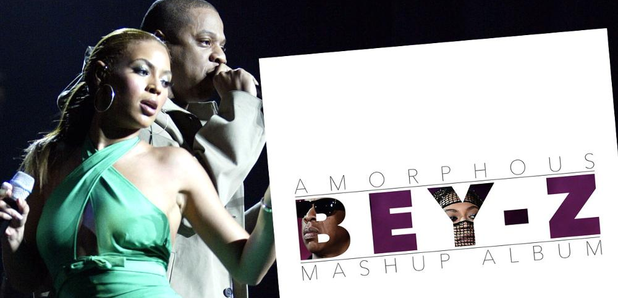 THIS IS SO BIIIIIIIIG.
Scroll through our "BIGJAMZ2k17" playlist, and you'll find the following albums on there - 'Lemonade', 'The Blueprint', 'I Am... Sasha Fierce', 'Watch The Throne' and 'B'Day'.
Basically, we love Beyoncé and Jay Z. End of. That's why, when we found a mash-up album made entirely of their tunes, we let out a little internal squeal. And a very loud external one.
> Fans Are Convinced Beyoncé Has Already Given Birth & Here's The Suspicious Evidence To Back Up Their Theory
One musical genius, who goes by the name of 'amorphous' has mixed some of Bey's biggest hits, with her hubby's to create the album - wait for it... 'Bey-Z'. We're already sold.
Mixing the likes of Jay Z's 1998 hit 'Can I Get A...' with Beyoncé's recent 'Formation', and Jay's 'Big Pimpin'' with Bey's 'Diva', you've got yourself pure gold for your ears.
Just wait until you get to track four.
> So You Still Haven't Got Your Fill Of Big Hits? Luckily For You, Our App's Got All Your Fave Tunes Right Here!
Speaking of mash-ups, we still cannot get our heads around this weirdly surreal 'Single Ladies' medley, that works just too well...