Beyoncé & Jay-Z Gift Kim & Kanye's Baby Girl A Bracelet So Expensive We Could Cry
18 January 2018, 14:03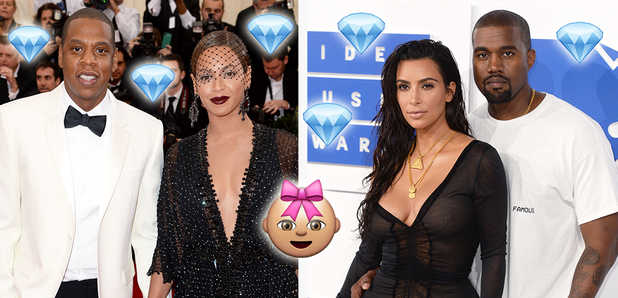 Can Beyoncé and Jay-Z adopt us already????
If Beyoncé and Jay-Z send you a present you know it's going to be a bloody good one. A really, really expensive good one.
Kim Kardashian and Kanye West welcomed their third baby by a surrogate on Wednesday and the Carters sent the latest addition to the Kardashian-West family a DIAMOND encrusted bracelet.
And oh no, it's not an ordinary bracelet. Oh no. It's one that cost the Carters a hefty £15,000. Hefty for normal people like us but we're sure that's basically pocket change to Bey and Jay.
Please give us a minute to just process all of this information as we try not to faint.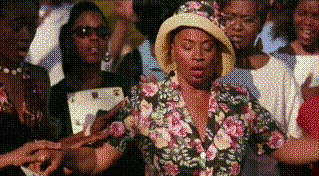 Talking about the bracelet which reportedly has a number three engraved on it (to represent the third child), a source told a tabloid: "Beyoncé and Jay could not be more pleased for them, they can't wait to meet the little one, and have sent them this gift already. It shows they have all moved on from the past, and they are 'familia' once more.
"Kanye is over the moon as he has always considered Jay-Z his 'big brother,' and Beyoncé has always been one of his closest friends. It's only a matter of time before the play dates begin."
This gift comes as a peace offering following Jay-Z and Kanye's public feud last year which kicked off after Yeezy called out Beyoncé during an on stage rant at one of his shows in Sacremento, California before storming off stage.
Speaking on stage, Kanye said: "Beyoncé, I was hurt! 'Cause I heard that you said you wouldn't perform unless you won Video of the Year over me, and over 'Hotline Bling.'
"In my opinion — now, don't go tryin' to diss Beyoncé, she is great. Taylor Swift is great. We are all great people, we are all equal. But sometimes, we be playing the politics too much and forgetting who we are — just to win."
And the situation clearly rubbed Jay the wrong way as he addressed Kanye in a track off his recent album, 4:44 called 'Kill Jay-Z' before later explaining in an interview that the new father-of-three crossed the line by talking about his family.
We're glad these two worked things out.
And if you never saw Kanye's toe-curling rant last year, here you go...