Beyoncé Has FINALLY Shared The First Picture Of Her Month-Old Twins And Confirmed Their Names!
14 July 2017, 07:57
THEY'RE SO CUTE. WE JUST WANNA SQUEEZE THEIR LITTLE HEADS.
Beyoncé is nothing short of a legend, so when we found out that her and Bae Z had two more legends of their own, we squealed beyond belief.
Even though they're the most famous couple in the world, they managed to keep the birth of their children a top secret, until recently when Beyoncé uploaded a photo of her holding her new born twins.
> WATCH: Was Beyoncé Hinting At Jay-Z's Cheating Back In 2014 In This Emotional Live Performance?!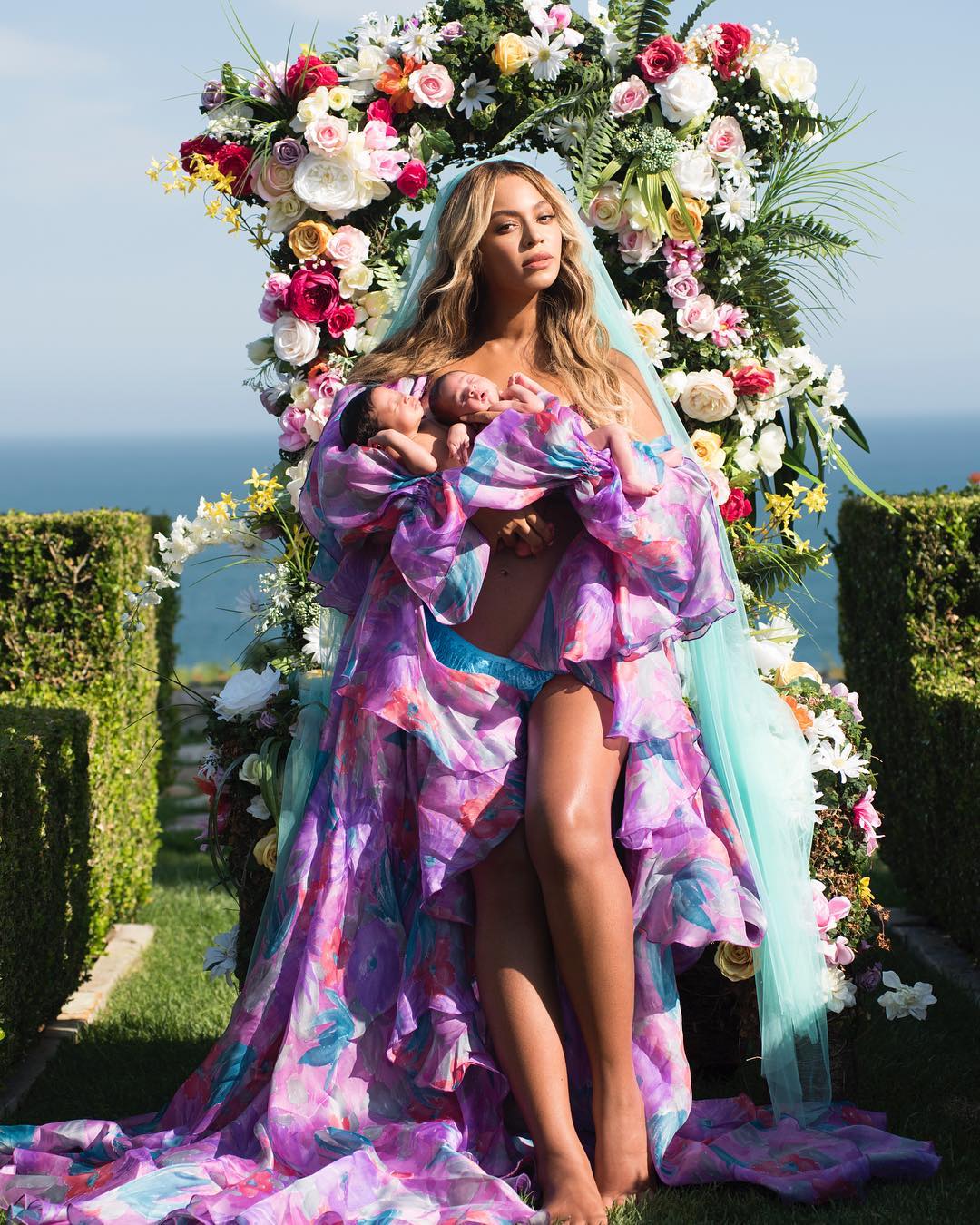 Pic: Instagram
Matching her pregnancy photos, the 'Single Ladies' singer was stood in a veil, in front of a big floral display, but this time, she had something different included - her two children, for their very first photo.
After one hour, the Instagram snap generated over 2.3 million likes, as it showed off her two new kids. She also confirmed their names as Sir Carter and Rumi, after many rumours circulating after their birth.
We eagerly await for all three of their kids to have a snap together. It's gon' be SOOOOOOO ADORABLE. <3 <3 <3
> Download Our App Now, And Catch All Of The Latest News On Beyoncé's Kids
With Sir Carter and Rumi, maybe Beyoncé could do her very own 'Single Ladies 2.0'?