Beyonce Strips Off In Behind The Scenes Video Of Raunchy GQ Photoshoot
17 January 2013, 11:26
The 'Crazy In Love' singer gives fans a chance to see an up close and personal account of her Terry Richardson shoot.
Beyonce has unveiled a behind the scenes video of her recent photoshoot with the American GQ magazine.

In the video, which you can watch below, the star is seen posing for photographer Terry Richardson in various rooms of a New York apartment.

Beyonce's appearance in GQ was unveiled last week and sees her wearing several different outfits, including a revealing jersey top on the magazine's cover.
Beyonce also gave a wide-ranging interview with the magazine, in which she admitted that she is aware of how "powerful" she is and feels "very fortunate" to be in a position where she can do whatever she wants.
"I worked so hard during my childhood to meet this goal," Beyonce said. "By the time I was 30 years old I could do what I wanted.
Watch Beyonce's behind the scenes GQ video:
"I feel very fortunate to be in that position, but I've sacrificed a lot of things and I've worked harder than probably anyone I know, at least in the music industry," the US star explained. "So I just have to remind myself that I deserve it."
"I now know that, yes, I am powerful," Beyonce added. "I'm more powerful than my mind can even digest and understand."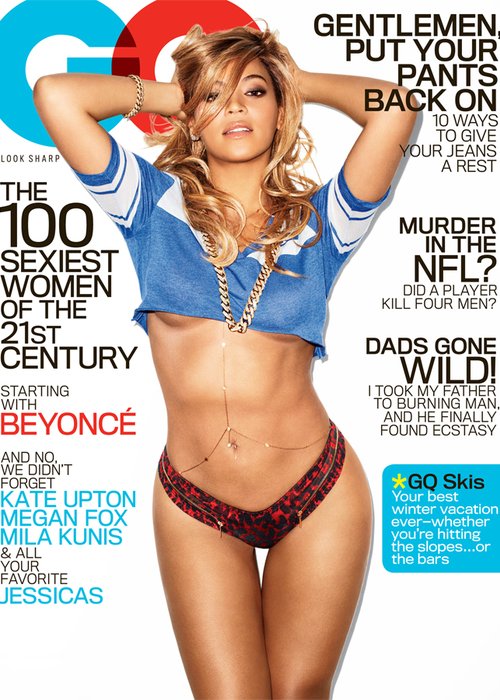 Beyonce will announce details of her new album in the coming weeks, ahead of her highly anticipated performance at the Super Bowl 2013, and she will sing at US President Barack Obama's inauguration later this month.
She will also perform at the BRIT Awards in London next month.