Beyoncé's Apparently Got 'Baby Fever' But Her Next Kid Might Be A Little While Away
25 January 2018, 12:19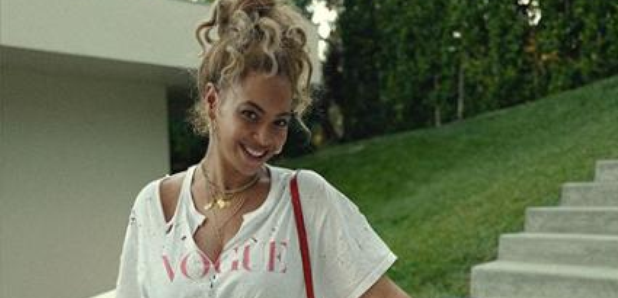 Blue and the twins could have a little brother or sister in the not-too-distant future…
With Kim Kardashian having just levelled up and reached three children the same as Beyoncé, it's rumoured that Queen Bey has "baby fever" and wants another child!
Bey's been announced as the headliner for Coachella, which she was supposed to do last year but had to cancel after finding out she was pregnant with twins Rumi and Sir Carter so fans were worried that the same might happen again.
A source told Hollywood Life, "Beyoncé is getting baby fever again but the Beehive shouldn't get excited for any pending announcements because it is extremely important for her to make up the Coachella dates this year that she wasn't able to do last year.
"She is planning a new secret album to be released right around the time of those shows, which of course would lead into a world tour. So as much as she would love to be pregnant again, she is going to wait but she is definitely interested in having another little one before she is 40!"
Well, that gives her four more years to get a few more lil Carters running around the place – and we are so here for a new album and tour too!