Ariana Grande Trolls Fans With Mean Girls Quote On Instagram
20 November 2018, 12:01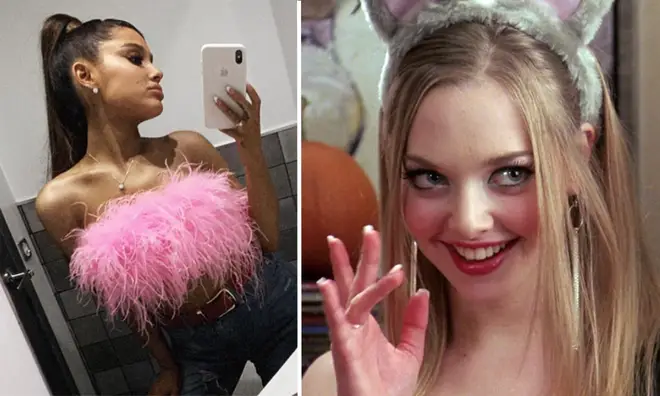 Ariana Grande has trolled her followers with a photograph of her kissing her cousin.
The 'thank u, next' singer shared a snap of her smooching her family member Courtney while another friend, Alexa Luria, looks pretty uncomfortable.
Ariana Grande Posts Sassy Response To Fan's Male Version Of 'thank u, next'
She captioned the post: "Yeah but she's my FIRST cousin," which any Mean Girls fan will know is a quote from the hit teen movie.
Karen (I'm a mouse, duh!) Smith says the line when trying to justify the fact she fancies her cousin, Seth Mosakowski.
She says: "Yeah, but he's my first cousin. "So, you have your cousins, and then you have your first cousins, and then you have your second cousins..."
Horrified, Gretchen Weiners says: "No, honey, uh-uh... That is so not right."
Ariana has been using a lot of Mean Girls quotes on Instagram lately and it's getting us pretty excited.
Is she about to drop a Plastics-inspired music video?!
That would be so FETCH.