Ariana Grande Just Trolled The Dirty Fingernailed Leaker Of Her 'Sweetener' Album CDs
15 August 2018, 16:41 | Updated: 16 August 2018, 08:38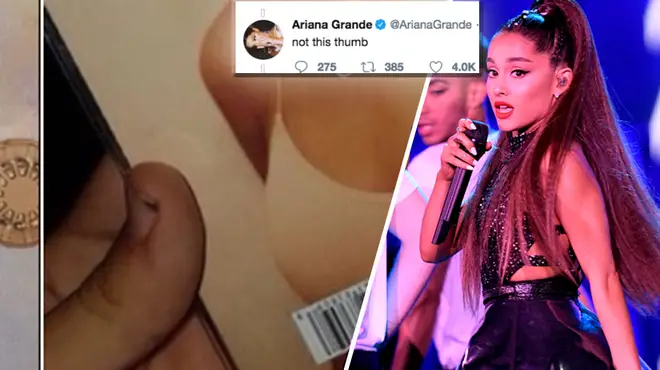 Don't come for Ariana Grande, or 'Sweetener', and definitely don't leak her hard copies if you've got anything but a perfectly manicured set of nails, because you will be trolled.
The countdown to Ariana Grande's album 'Sweetener' is very nearly over with it dropping in less than two days, but as someone leaked a picture of what the hard copies of her record looks like onto Twitter, the singer, understandably annoyed went full savage on the culprit's dirty fingernails.
WATCH: Ariana Grande Flawlessly Recreates 'Titanic' While Singing 1D And Lady Gaga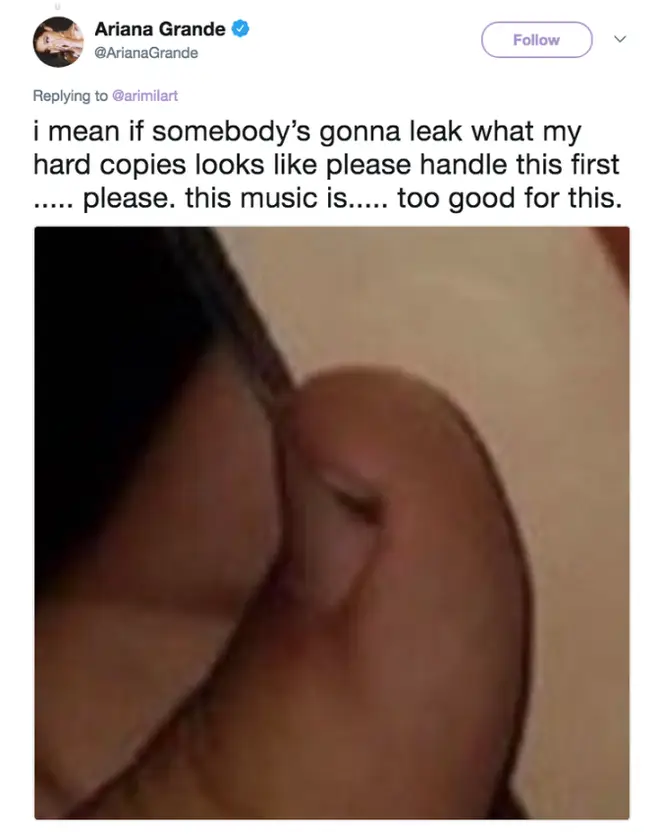 The superstar was so appalled to have her her hard copy debuts in the same room, let alone sharing the same air as this mere mortal's grubby thumb she had to vent her disgust on Twitter - so let this be a lesson to all Ariana fans, get the file and polish out, because the queen has got some serious opinions on nail care. You have been warned.
this thumb looks like it changed it's mind

— Ariana Grande (@ArianaGrande) August 14, 2018
She quickly agreed with fans that she wasn't going to let someone, let alone with such neglected thumbs as these, ruin the happiness of her album drop, which she's been counting down to for months now.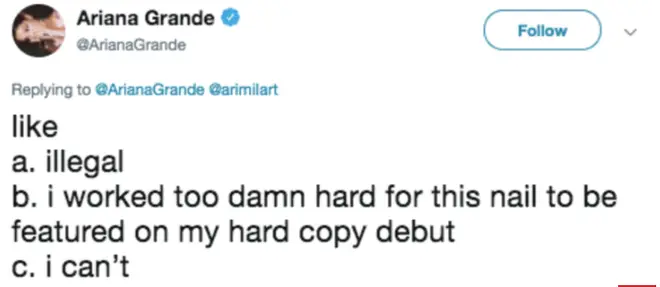 Roll on the 17th August, no mortal's thumb can stop this album being amazing.
>Download Our Brand New App For All The Latest Ariana Grande News